Bjørnaali, Ingrid Kristensen
Woodcut and video art
Ingrid Kristensen Bjørnaali (b. 1991) works with woodcut, video- and sound art.
Her works revolve around repetition, and finding methods to articulate different perceptions of time through various mediums and materials.
She's interested in the ambivalent relationship that exists between the real and the virtual.
In her eyes, there are two ways of experiencing time; either as something exact and rigid, a man-made construct, or as dynamic rhythms and cycles deriving from nature.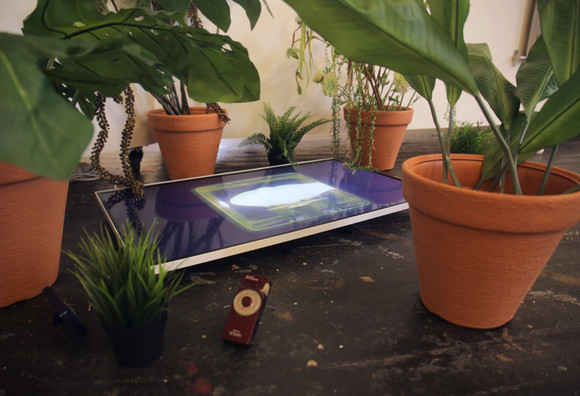 Ingrid Kristensen Bjørnaali "A Correct Time Does Exist", dokumentasjon av installsjon stilt ut på "Hatch 10 år" 2017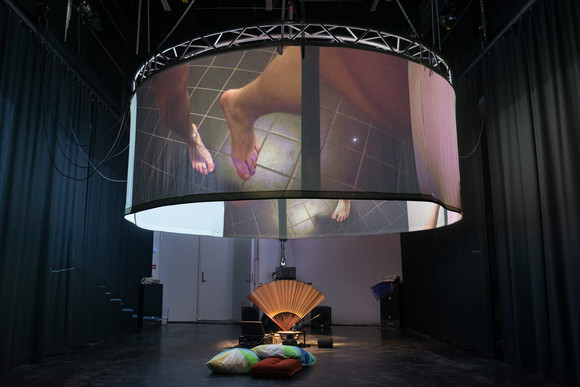 Ingrid Kristensen Bjørnaali, Dokumentasjon av videoinstallasjon, stilt ut på bachelorutstillingen på KhiO 2016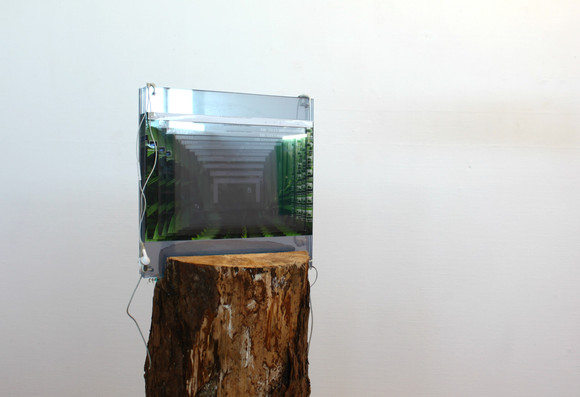 "Skjermbilde 1", foto, plexi og furu, 150x30cm, 2018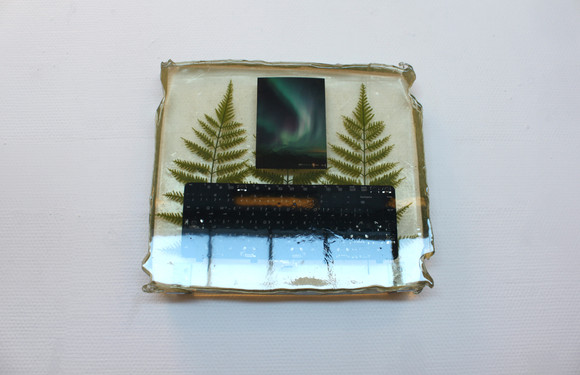 Tidskapsel 1, epoxy, 45x31cm, 2018
Planned projects and exhibitions
"Frekvens vol.02" at Galleri Norske Grafikere in Oslo – 6th-28th of January 2018
Solo exhibition at "Arteriet" in Kristiansand – march 16th -april 13th 2018
CV
Education:
2013 – 2016 Oslo National Academy of the Arts – Bachelor in medium- and materialbased art, Printmaking department
2011 – 2013 Einar Granum Kunstfagskole – Painting
2010 – 2011 Trøndertun Folkehøgskole – Art
Solo exhibition:
2015 – "In search of the opposite" at Galleri Seilduken in Oslo
Group exhibitions:
2017 "Hatch 10 years", at Ekserserhuset in Kristiansand
2017 "Guerilla Girls", video exhibition at Galleri k4 in Oslo
2016 "Stipendutstilling" at Agder Kunstsenter in Kristiansand
2016 "Hatch" at Agder Kunstsenter in Kristiansand
2016 "Avgang", Bachelor exhibition at Oslo National Academy of the Arts
2015 "The Wrong – New Digital Art Biennale", international online exhibition
2015 "Frekvens" at Galleri Podium in Oslo
2015 "Strek" at Galleri Kunstgress in Oslo
2015 "Letter of intent" at Galleri Kurant in Tromsø
2014 "Min tur til å vaske" at Galleri Kunstgress in Oslo, in collaboration with Madeleine Noraas and Yun Einar Andersen
2013 "Sørlandsutstillingen" at Skien Kunstsenter
Other:
Vivid. A post-rock festival – Lecture about viuals to post-rock music, held in Kristiansand
Vivid. A post-rock festival 2017 – Visuals in cinema for the french band Year of No Light, at Aladdin in Kristiansand
Responsible for visuals on Norway tour (Trondheim, Tromsø, Kristiansand, Bergen, Oslo) with the band Astrosaur, may 2017
Music video for Year Of No Light with "Tocsin", 2017 – Director and editor
Music video for Kari Harneshaug with "Wild One" 2016 – Director and editor
Sehr Schøn festival 2016 – Visuals for various DJ's from Berlin
Vivid Post-rock festival 2016 – Visuals in cinema (Aladdin scene) for the band Astrosaur
Exam festival at UiA 2015 og 2016 – Visuals for the band Astrosaur
Sommerøya festival 2016 – Sculpture/performance
Membership:
NBK, Norske Grafikere
Scholarship:
Trafo prosjektstipend in 2014