Lay, Kachun
Mixed media
I am fascinated by personalities and the ever-developing sides of an individual. My practice contains the aspects of the in-between-moments when we experience a sudden shift of our character. I use the physical elements that surrounds us in the everyday life for inspiration, as well as my own personal experiences. One can say that my projects are excerpts of a mental diary.
My work often reminds of trivial objects or natural phenomena, Such as a chair leg, a seesaw, a frame, the transition of two seasons or a paper plane. We all experience changes in life, which is essential for personal growth, either for better or worse or even the astonishment of others around us. It's all about the process and it's different perspectives.
I tend to add or subtract elements of our everyday surroundings to provoke an interest and give them a new perspective. Can we view our lives and existence in a different manner? Are we aware of our own changes?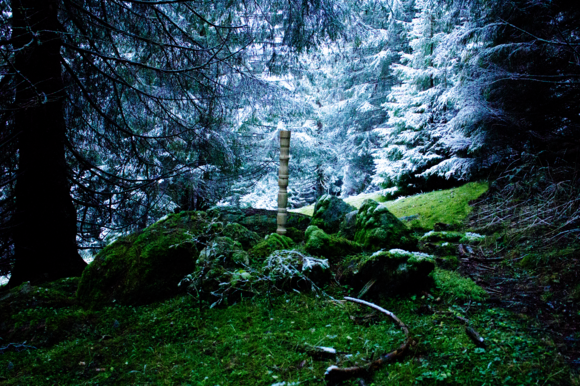 Pole in the woods 2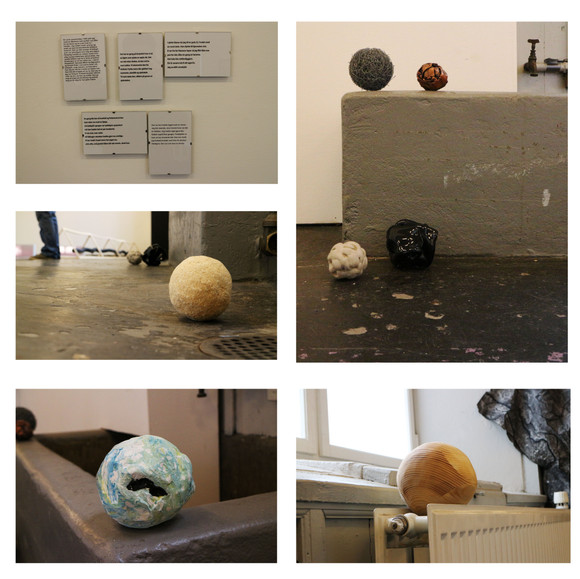 7 Sfærer/ 7 Spheres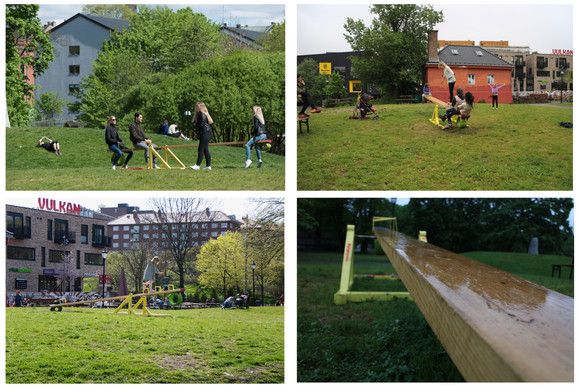 Fairplay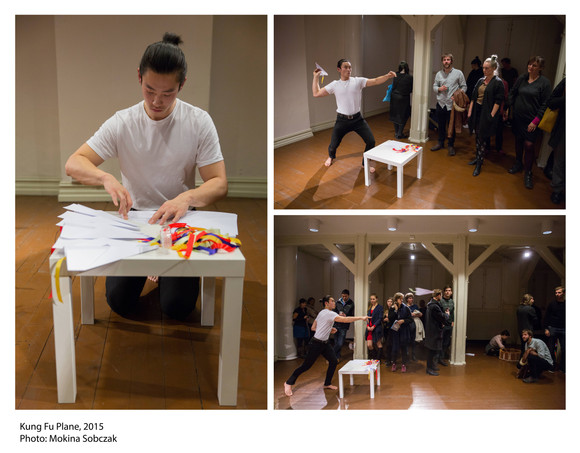 Kung Fu Plane
CV
Kachun Lay Born: 26.07.1989
Education
2013-2016: Bachelor of Arts Academy of Fine Art in Oslo.
2015: PAS (Performance Art Studies) below BBB Johannes Deimling, Oslo.
2011 – 2013: Fine Arts School in Bergen.
Solo exhibitions:
2016: "Fættskit» Gallery BOA, Oslo.
2015: "Squeezed out pipeline» Open Academy, Gallery White Box, Khio, Oslo.
2015: Coffee shop exhibition, Kaffegram, Sagene Oslo.
2014: "FUCK THIS, I'M DONE", Gallery Skylight, Arts in Oslo.
2014: "The Fixer's Manifesto," Public Performance of Bogstadveien, Oslo.
Group Exhibitions
2017: "7 sfærer / 7 Spheres" HATCH 10th anniversary exhibition, Ekserserhuset, Kristiansand.
2017: Varied work in the exhibition Historical perspective, Meta Hansen culture house, Lillesand
2016, "Fair Play II" HATCH 2016 ARTendal, Arendal.
2016: "Tracks on Tracks," Drawing for Freedom, Akershus Art Gallery, Lillestrom.
2016: "Fair Play" Degree show at the Art Academy in Oslo.
2015: "Kung Fu Plane", PAS, PAO performance art festival, ANX Oslo.
2015: "The Soldier" PAB OPEN performance festival, Bergen old jail.
2015: "Coexist" Collaboration with Martin kolsrud, salon exhibition, National Academy of the arts, Oslo.
2014: "Balancing on Beams» PI: Live Labratory, Performance at the Academy Room,
Kunstnernes Hus, Oslo.
2013: KIBS graduation exhibition, Laksevåg, Bergen.
Remarks
2017: Artist of the Month, June 2017, appointed by the Aust-Agder Library and culture conveys.
Relevant work experience
- Art Handler at the National Museum of Art, Design and Architecture, since
January 2017.
- Embellishment Missions for Hopyard, Mathallen Oslo, 2015
- Assistant (Part-time) for Pushwagner 2014-2015.