Jortveit, Anne Karin
Textile, sculpture, installation
I work mainly with textile at the intersection of the material, aesthetic and conceptual. Finding links between specific knowledge, direct actions and reflective exploration is important to me. I am interested in crafts and manual processes, and in recent years I have learned skills like spinning, weaving and natural dyeing. Regardless idea and expression, I seek to work from an ecological and sustainable platform.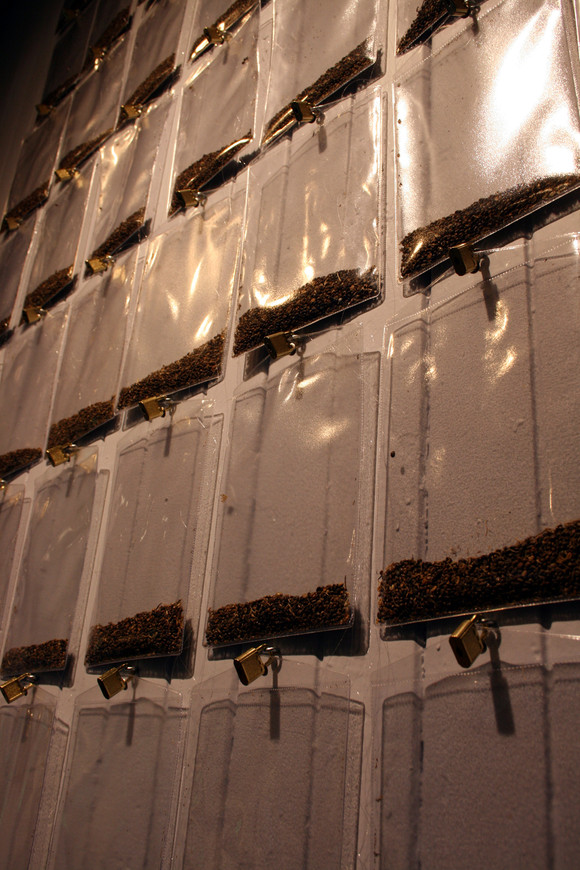 sort|sort [kolleksjon], 2015-2017. Detalj. Lupinfrø i lukkede plastlommer. Vist på gruppeutstillingen "Arbeider fra annen etasje", Kunstverket Galleri, sommeren 2017.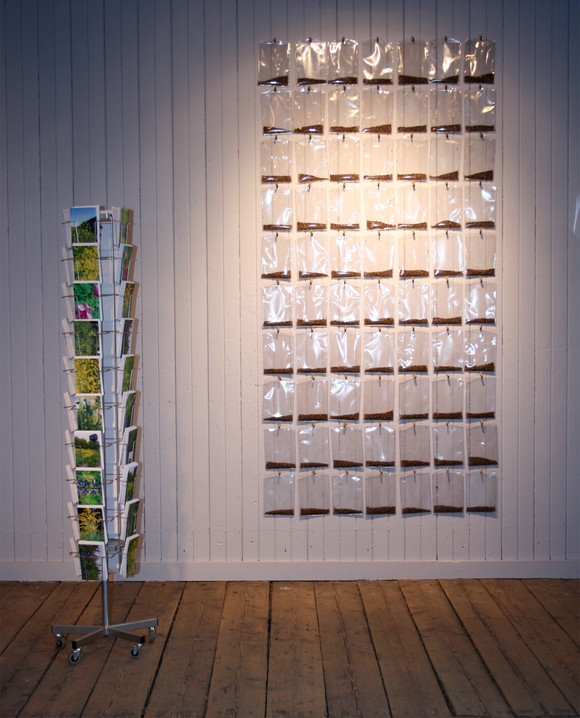 sort|sort [kolleksjon], 2015-2017. Frøposer og postkort med «feltfoto» av svartelistede planter.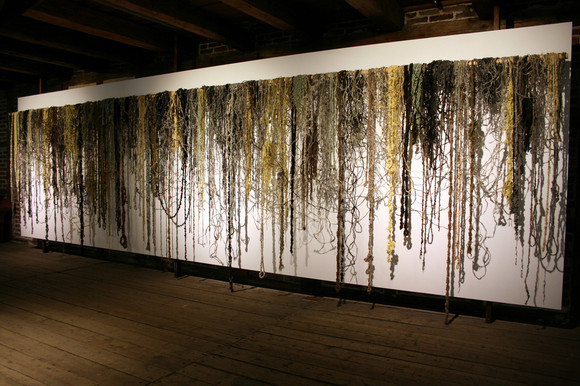 sort|sort [hengende hage] 2015-2017. Håndspunnet tråd. Ullfiber farget med svartelistede planter og fiber med brune, grå og sorte valører. Ulla er farget med kanadagullris, russekål, fagerfredløs og hagelupin.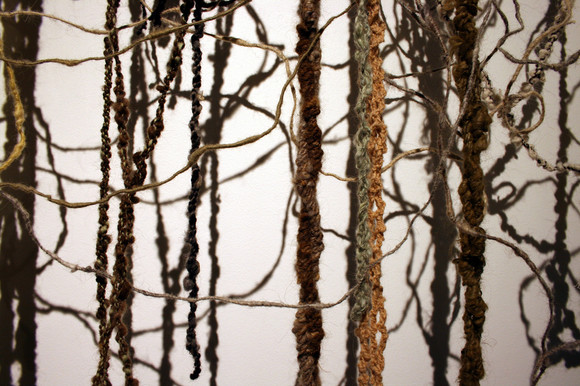 sort|sort [hengende hage] 2015-2017. Detalj
CV
Art education:
The National Academy of Fine Art (sculpture)
Exeter College of Art & Design (sculpture)
Selected exhibitions in recent years:
Buskerud Kunstsenter
Sørlandsutstillingen (Bomuldsfabriken)
Kragerø Kunstforening
Østlandsutstillingen
Høstutstillingen
Soft Galleri, Oslo
Prosjektrom Carl Berner
Grants:
Jomfrulandstipendet
NBK's Compensation Fund grant
Guaranteed Minimum Income
Ingrid Lindbäck Langgaards stiftelse
NBK's Help Fund grant