Dahl, Camilla
Performance, installation, collective action
Camilla Dahl reflects upon the tension between power and impotence, desire and abstinence. In her works Camilla Dahl focuses on arts positioning in society and the struggle between the high and low within culture. She is powered by a democratic ideal where art should step down from its elevated shelf to a position aligned with the eye of the beholder. With sculpture, installation, performance and activism she challenges the art space and finds new strategies for aesthetic and political communication. In an analytical manner she focuses on the act of seeing, and reveals the power relationship that arises when one party looks and the other is beheld. Seeing through the eyes of the other, and the desire for control, is a recurrent theme in her work.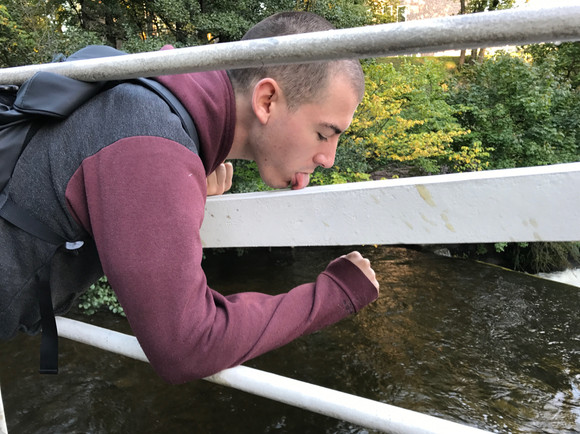 Collective Licking at Aamodt Bridge, 2017, PAO Kulturnatt, performer Helgi Arnarson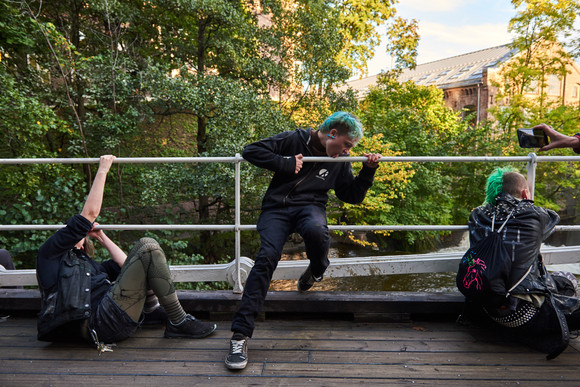 Collective Licking at Aamodt Bridge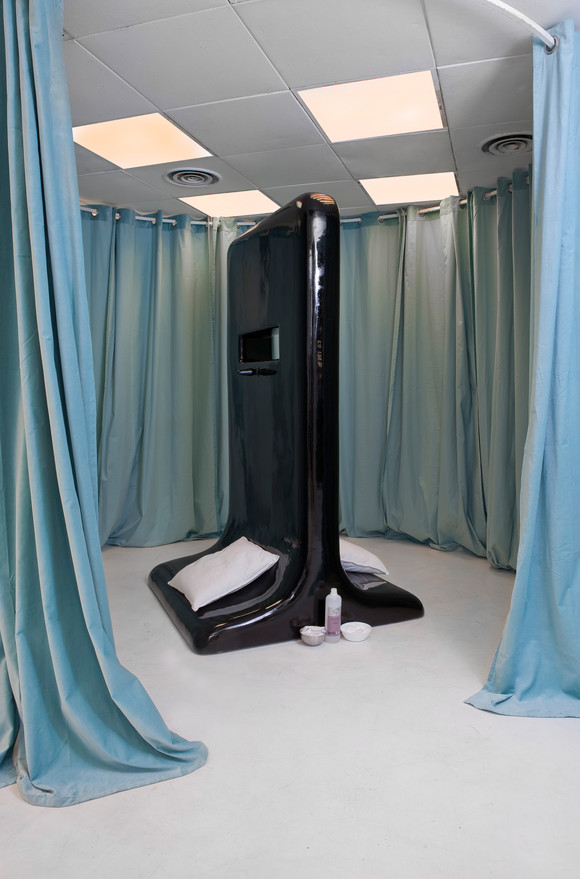 Eye Duel Mouth Plug, 2015, Prosjektrom Carl Berner, Skulpturarena Øst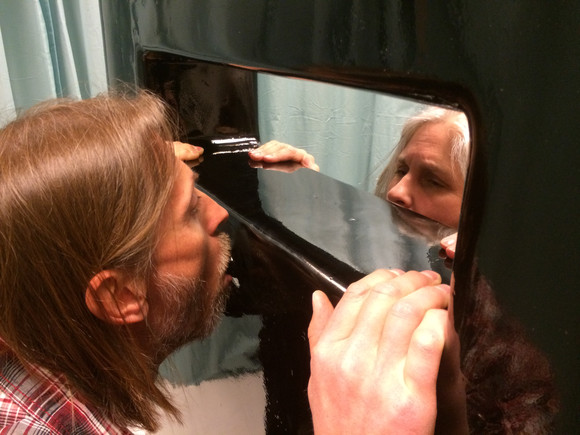 Detail: Eye Duel Mouth Plug performed by audience
CV
Camilla Dahl has taken part in exhibitions at several influencial European institutions such as Schirn Kunsthalle Frankfurt (2012, 2003), Temporaere Kunsthalle Berlin (2009), ZKM Karlsruhe (2009), Stenersenmuseet (2005), Deste Foundation Athens (2002), Kunsthalle Mannheim (2000) og OK Centre of Contemporary Art Linz (1999). She has exhibited in several galleries internationally such as White Square Gallery Berlin/Las Vegas, Galerie Anita Beckers Frankfurt, Galerie Sima Nurnberg, Gallery Charro Negro Guadalajara, Galerie Vostell Berlin, Gallery SandroniRey Los Angeles and Prosjektrom Carl Berner Oslo.