Larsen, Morten Kildevæld
Sculpture/ installation Tegning/ maleri
Thematic I enter a landscape of buildings and constructions that have been created in sculpture, drawing and acrylic painting. The techniques reinforce each other in trials and thematic sidelines that pave the way into something new. Building and construction / how it all affects us. The man-made versus nature – the organic. The construction represents the perishable. What surely will be lost over time, nature forever. I work with three-dimensional temporary installations and permanent works in the public space. The construction is essential. Functional buildings without detail and volume and surfaces are minimized to look like scenes. The idea of ​​a building.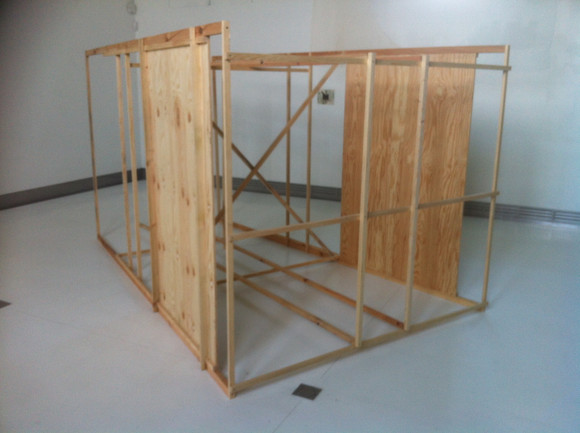 Captured Facilities, Laznia Art Center Gdansk 2017, l 520xbr 360x h 210cm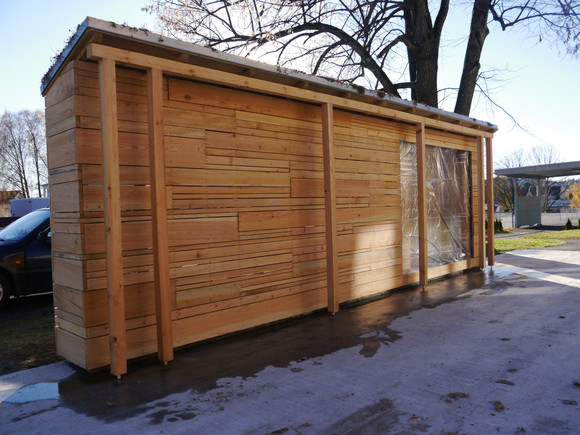 The Perfect Lodge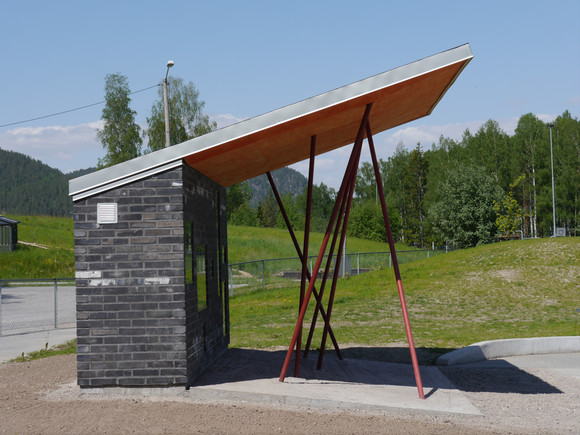 Different Eyes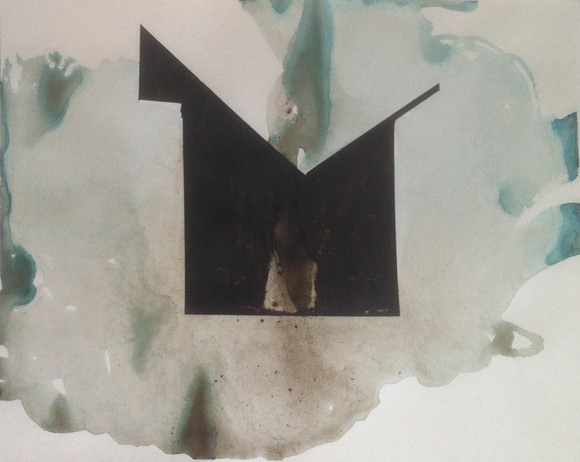 The Fugue, akryl h 20 x br 25cm 2017
Planned projects and exhibitions
Separate exhibition Gallery Hi10, Skien March 2018
Project, construction / soundtrack in the landscape / Sogn, collaboration with sound artist and composer Ole Henrik Moe, ongoing project.
Project, sculpture / cabin. Draw a sculpture that is a cabin on a seaplane in Malangen, Troms. A cottage that is a sculpture, a construction. Ongoing project.
Project, Lunde i Telemark. A major project in the start-up phase. Focus on former Bratsberg Tegl. Involvement of local communities and local actors. Ongoing project.
CV
Morten Kildevæld Larsen
Bølerlia 111, 0689 Oslo
born 1971 Hillerød, Denmark
mob: +47 99392259
e-post: mortenklarsen4@yahoo.no
Education
1993-1996 Kunsthøgskolen i Bergen, department of specialized art
1996 Kunsthåndværkerskolen in Kolding, Department of Unika, DK
1991-93 Kunstskolen in Kabelvåg
Grants
2017 Billedkunstnernes Vederlagsfond
2016 Billedkunstnernes Vederlagsfond
2010-12 Billedkunstnernes Hjelpefond, 3-årig arbeidsstipend
2010 Porsgrunn Kommunes reisestipend
2009 Billedkunstnernes Vederlagsfond
2007 Billedkunstnernes Hjelpefond, 1-årig arbeidsstipend
2004 Billedkunstnernes Vederlagsfond
Solo exhibitions
2011 Gallery Wetlesen, Oslo
2009 "What will come will make you happy", Porsgrunn Art Society
2003 "Vanished Field", Impromptu, Maridalsveien Oslo
2002 Kulturhuset Øvre Frednes, Porsgrunn
1999 Norsk Hydro, Porsgrunn
1997 Promenade Café, Sandefjord
1997 À Next Grøsum, Reykjavik, Iceland
1997 Syningabox. Living Art Museum, Reykjavik, Iceland
Art in public space
2012 "The Perfect Lodge", Marensro adapted housing, Skien municipality
2011 "Different Eyes", Lunde Child and Youth School, Lunde i Telemark
2007 "I shed shadow-you throw shadow", Flåtten kindergarten, Porsgrunn
Art projects in public spaces
2007-2010 National Tourist Route Project, Norwegian Public Roads Administration
(continuous close competitions after prequalification)
2009 Covering Handelstorget in Skien. Mission for Skien Municipality
2007 Pending landscape, Klosterøya, Skien
Collaboration with Pål Mæhlum, Feste Landscape Architects
2007 'Wanted', outdoor mural, Klosterøya, Skien
2006 'Klemt', Porsgrunn Kunstforening
2005-06 'Property' and 'Napoligrunn', two installations under 'Stedsans', Porsgrunn
2004-05 'Naos' and 'Klemt', two installations in project 'Rom for kunst',
Norwegian Culture Council, Sogndal
Collaboration with composer and sound artist Ole Henrik Moe
Group exhibitions
2017 Kunsthall Grenland, Greenlight district, collaborative project with Odd
Fredrik Heiberg documentary film "Skitt Fiske"
2017 Laznia Center for Contemporary Art, Gdansk. Some pieces from cracked
sidewalk (through an intent gaze) curator Ula Torau, CAC, Vilnius and
Alexandra Ksiezopolska, Gdansk
2011 Jubilee Exhibition, Østfold Arts Center, Fredrikstad
2010 State Autumn Exhibition, Kunstnernes Hus, Oslo
2010 Scholarship Exhibition, Telemark Arts Center, Skien
2009 "Tempo as thought, the city as a sketch", Telemark Arts Center, Skien
2008 Tempo Skien, Skien
2008 "Return to start", Gallery 0047, Oslo
2006 Summer exhibition, Seljord
2005 Porsgrunn Kunstforening, December exhibition, Porsgrunn
2003 Høstutstillingen, Kunstnernes Hus, Oslo
2003 The selected exhibition, Sandefjord Kunstforening, Sandefjord
1998 Eros, Vestfold Arts Center Haugar, Tønsberg
Other
2006 'I Love You I Love You I Love You House', Contribution to Manual,
art book project by Line Løkken and Tine Aamodt, Oslo
Public procurement
2007 Porsgrunn Municipality
Productions
2007 'Hus i Hodet', exhibition for the cultural school bag
Collaboration with Odd Fredrik Heiberg
Membership
NBK, BIT