Berg Gravningen, Christian
Painter
I am currently working on a group of oil paintings and gouaches based on the Sarajevo olympics and Cesare Zavattini, some ideas on the cinema
During my work on these pictures, I have been concerned with neorealism in film, the idea of ​​an action-free action movie and the criteria for a good rock'n'roll record. It is said that Rock 'n' roll is good when it feels like it can go wrong at any moment ..
Even before the tragic events in Sarajevo in connection with the division of Yugoslavia, the city had a name in world history as the site of which World War I was triggered. Now the city was housing the biggest winter games ever. A total of 49 nations with a total of 1274 participants had signed up.
In a historical perspective, we are well aware of the Olympic Games in Sarajevo and what happened afterwards. But I've been interested in going into that space and investigating a type of fictional tension that lies there. Thanks to the years gone by and what we now know, it may seem that everyone present at the Olympics knew what would happen a few years afterwards, like a blanket of fear that lies throughout the event. Of course, this was not the case. I am concerned with the metonymical qualities of images, and how to use a source material with such a rich and complicated historical context could create something dramatic out of the most everyday and basically enjoyable pictures.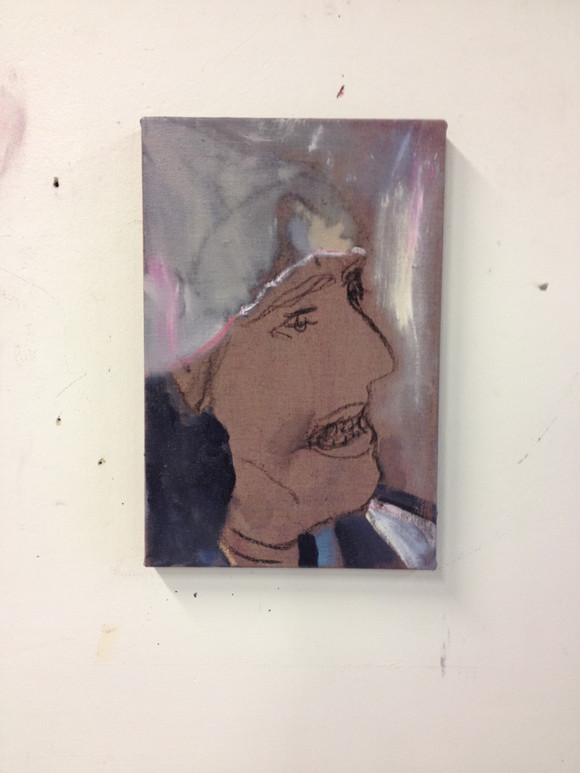 Gull i blikket_Olje og kull på lin_38x25cm_2018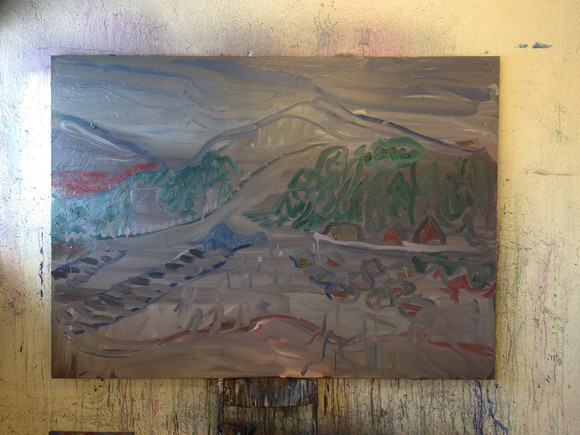 Alpint_Olje på lin_145x200cm_2018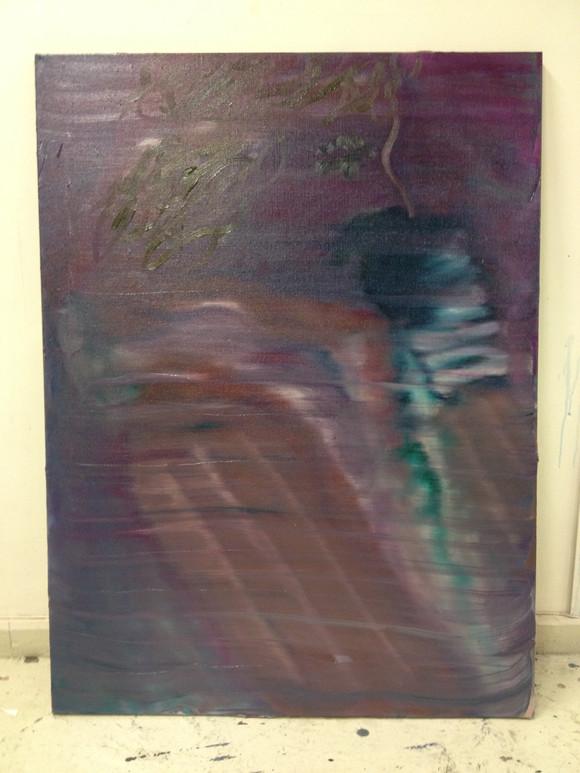 Rock'n'roll Sarajevo_ Olje på lin_125x93cm_2018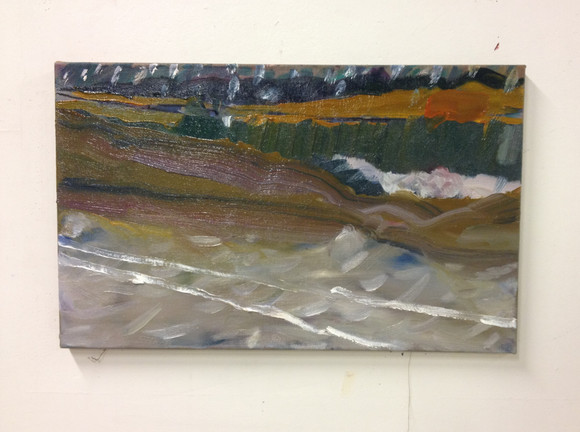 Ski!_Olje på lin_40x65cm_2018
CV
CV
Christian Berg Gravningen
Born 1989, Notodden Norway
Lives and works in Oslo Norway
www.christianberggravningen.com
cbgravningen@gmail.com
Education:
2012-2015 Oslo National Academy of the Arts, BFA
2010-2012 Einar Granum School of fine art
Solo exhibitions:
Super Sport, Galleri Ask, Åsgårdstrand. NO 2016
FLAKKENDE VOKSLYS, DÅRLIG HÅRSVEIS, Galleri Seilduken, Oslo. NO 2015
Group exhibitions:
UTSTILLING, Oslo National Academy of the Arts. Oslo. NO 2015
BFA Exhibition, Oslo National Academy of the Arts. Oslo. NO 2015
Grafikk og Maleri, Galleri Kunstgress, Oslo. NO 2014
Graduate show Einar Granum School of fine art, Oslo. NO 2012
Kunsthall hydro texaco, Notodden. NO 2011
Illustration:
Kjartan Fløgstad, Fladen Grunn. Ferdig snakka. 2015
Ørkenkjøtt, Et land i en sang. Fresh tea. 2013
Ørkenkjøtt, Ønskediktet. Nordic Records. 2012
Grants:
Arts Council Norway, Miscellaneous grant for recently graduated artists- 2016
Membership:
Landsforeningen Norske Malere (LNM)
Norske Billedkunstnere (NBK)