Bråthen, Stine
Sculpture, installation
At the core of my work lies an ongoing exploration between the connection of materiality and memory. Through a process and material-based approach I explore different aspects of memory and it´s relation to perception. Using various medias such as sculpture, textile works, painting and objects- often integrated into larger installations, I explore how memory is fragmented in the transformation, and how it relates to time and alteration in light of the context´s influence.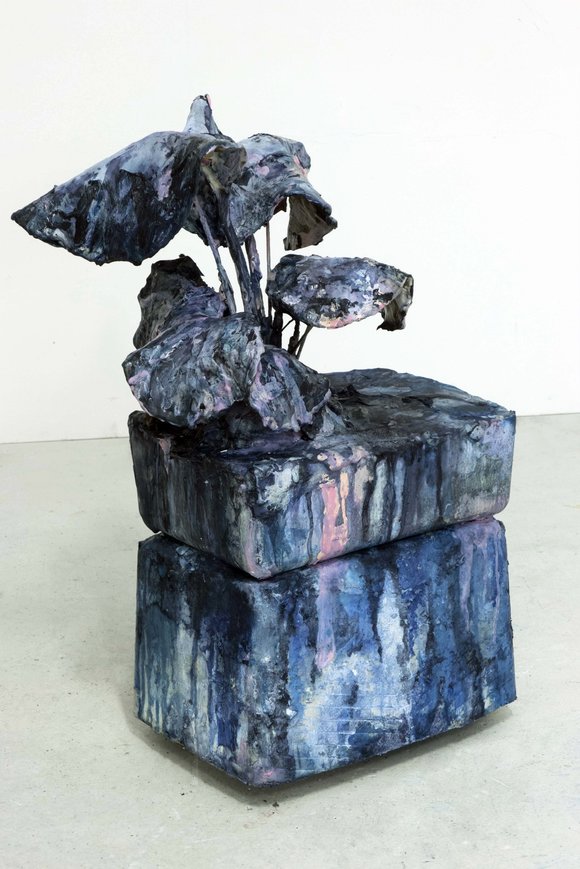 Calthea. Gips, betong, pigment, latex, oljepastell, silke, akryl og polyester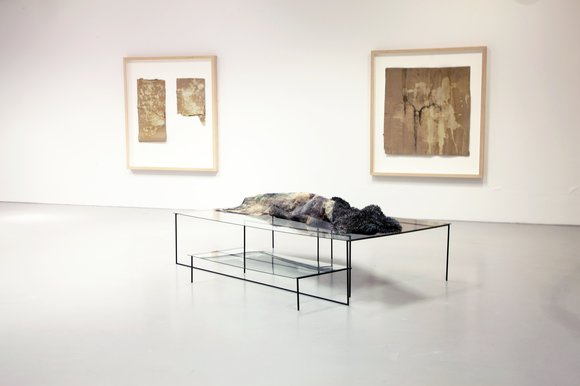 2. Legends, Processes, and Spectacles.2015.Tekstil, pigment, oljepastell, bivoks, funnet materiale, saltkrystaller og klor15.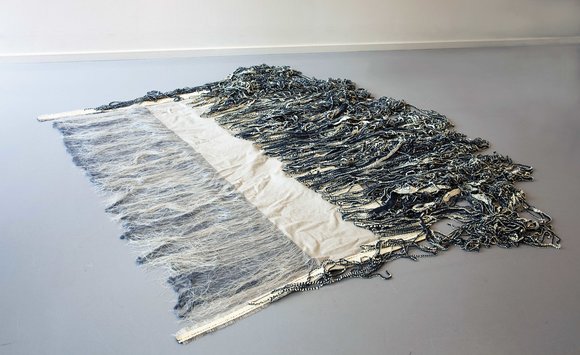 Untitled (we did not dream enough in that house) 2015. Tekstil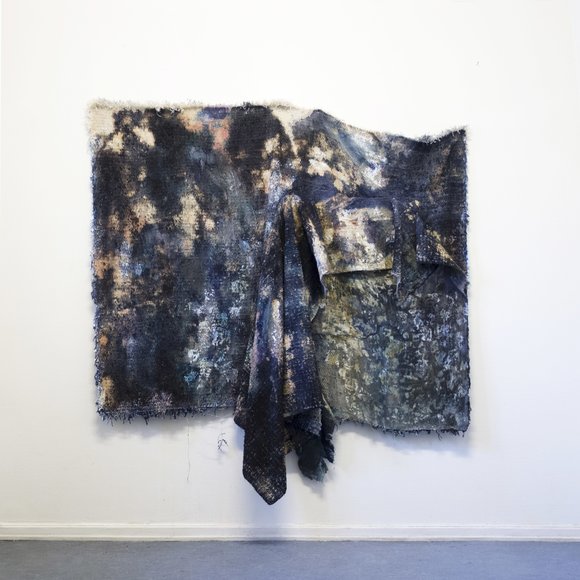 CA1. 2016.Polyester teppe, sparkel, pigment, oljepastell, klor, lateks, bivoks og honning
CV
Utdanning:
2013-2015: Mastergrad, Kunst og Håndverk, Kunsthøgskolen i Oslo
2010-2013: Bachelor, Fakultet for Metall og Smykkekunst, Kunsthøgskolen i Oslo
2006-2007: Fagskole avd. Skulptur, Århus kunstakademi, Danmark
2005-2006: Grundskole, Århus kunstakademi, Danmark
2003-2004: Kunst og håndverk, Høgskolen i Agder, Kristiansand
Utvalgte utstillinger:
Separatutstillinger:
2015: Pale Blue as it Withers- Galleri NAPRZECIW, Poznan, Polen
2014: It asserted itself like a person, part 2 – Galleri Seilduken, Oslo
2012: Room drawings- Galleri Seilduken, Oslo
Gruppeutstillinger:
2018: Laboratorium, Xhuset, Kristiansand (Kommende)
2017: Jubileumsutstilling Hatch-Agder Kunstsenter og Bomuldsfabrikken
2017: Releasekonsert/Utstilling, i samarbeid med Carmen Villain og Ida Ribu- Kunstnernes Hus, Oslo
2017: Chelsea Chambers, i samarbeid med Ida Ribu- Lyssky, Oslo
2016: Notes on tomorrow- Museu de Aveiro, Portugal
2016: Notes on tomorrow- Gallery Ars et Mundus, Litauen
2016: Notes on tomorrow- Xhuset, Kristiansand
2015: Hatch- Agder Kunstsenter, Kristiansand
2015: 1+1=11- Agder Kunstsenter, Kristiansand
2015: In the usual direction of travel, Masterutstilling- Kunsthøgskolen i Oslo
2014: Sørlandsutstillingen, Galleri Buen Mandal, Flekkefjord Museum, Arendal Kunstforening og Skien Kunstforening
2013: Hatch- Agder Kunstsenter, Kristiansand
Stipend:
2017: Etableringsstipend, Kristiansand kommune
2017: Kulturtilskudd, Kristiansand kommune
2017: Cultiva Express
2016: Diversestipend, Norsk Kulturråd
2015: Stipendutstillingen, Agder Kunstsenter
2015: Cultiva Express
2015: Bildende Kunstneres Hjelpefonds Kunststudentstipend
2010: Cultiva Express
2008: Cultiva Express