Berberg, Fredrik
Sculpture
Through my sculptures, I investigate the relationship between physical and virtual, where the use of 3d modeling programs has become a central aspect in the process. Based on deconstructed architecture, new constellations that are made in materials such as wood and plaster, where these materials are used with the intention to create artificial representation. Through a open approach, complex forms are assembled, where the aesthetics conduct a dialogue with the 3d program and seek a physical presentation of the virtual. As a consequence of the 3D program's limitations, the work is incorporated into a strictly geometric language.
I investigate the sculptural format, where in particular the hierarchy between sculpture and pedestal is challenged. Inspired by Rosalind Krauss's text, "Sculpture in the expanded field", where she talks about how the sculpture is absorbing the pedestal, I have used the pedestal as an active element in the compositions.
Since the master's degree at the Academy of Fine Arts in Bergen, I have lived and worked in Oslo. I have participated in several exhibitions, in places such as Kunstnernes Hus, Lynx and Noplace.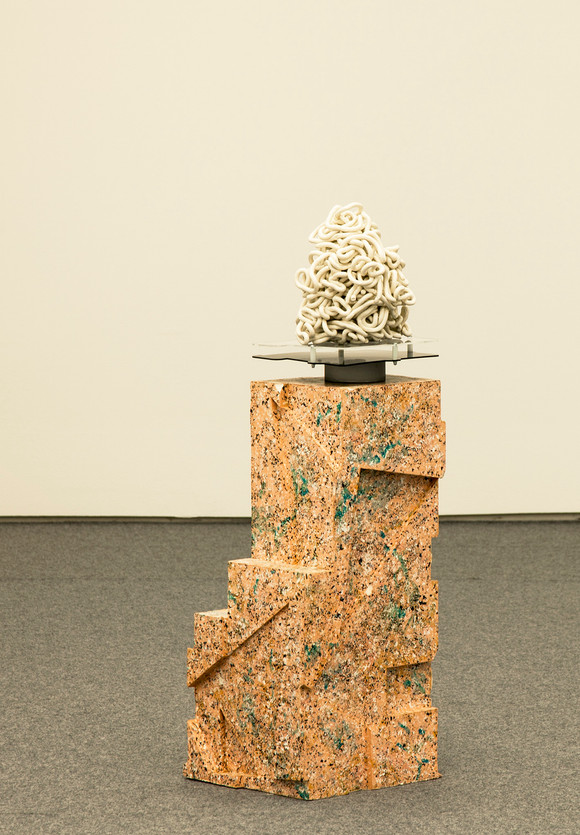 Xy yhe zwet (of ones brow) 2016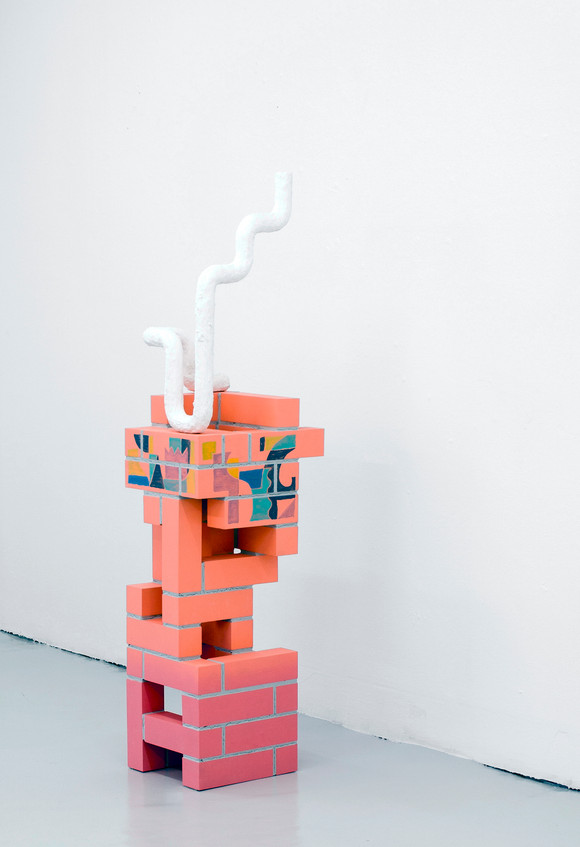 Intersect with faces/ Noplace 2017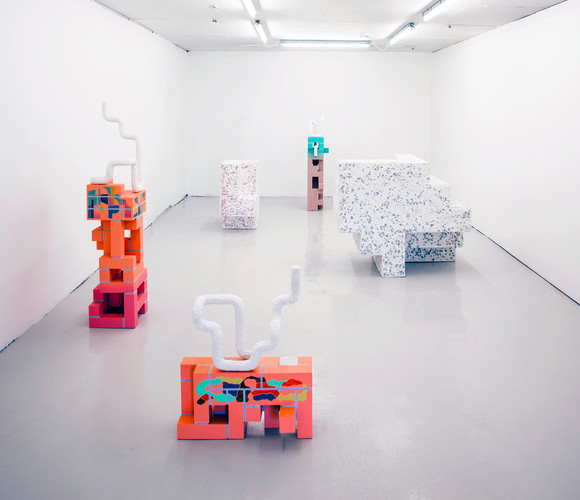 Intersect with faces/ Noplace 2017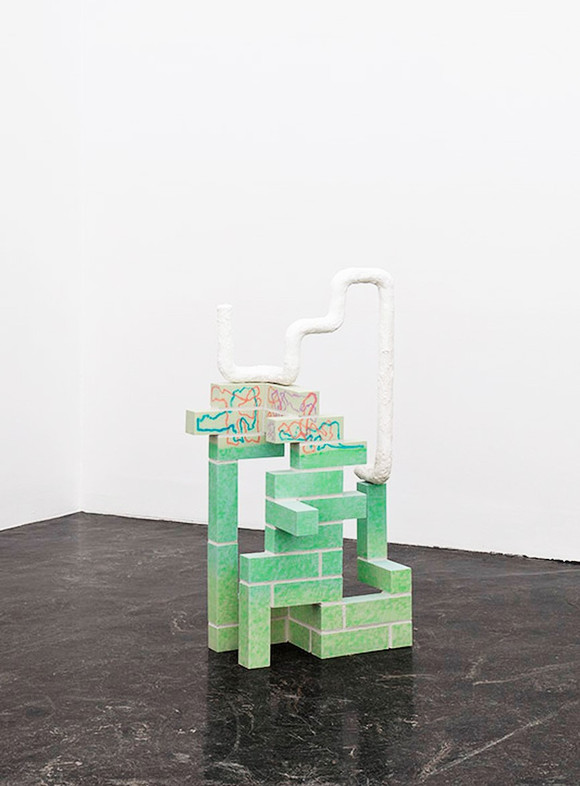 Follow me, Høstutstillingen 2016 (2016)