Bræin, Kristina
Installation
Everything that is finished makes me insecure.
I work with installations where a listening attitude to the space and its inherent qualities is the starting point. The materials I use are everyday objects that you can find everywhere in a modern society, as building materials, packaging, tape, cardboard, wall paint and so on. My last show, Uten noter/ By heart, 2017, also includes a sound piece and a selfie-video.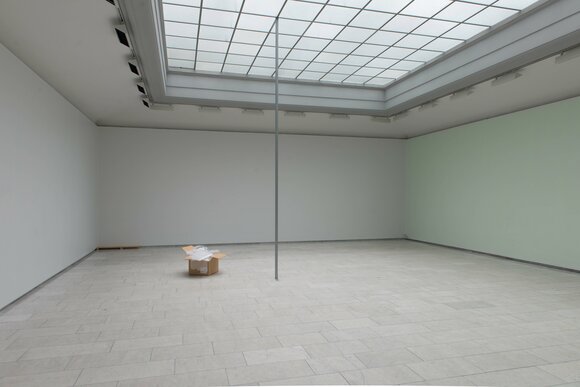 UTEN NOTER/ BY HEART, installation view, Kunstnerforbundet 2017, Oslo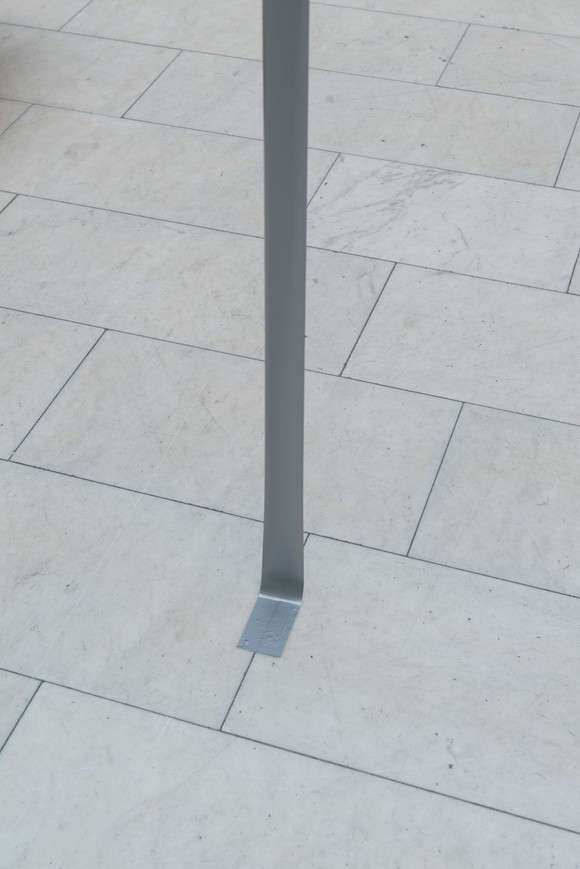 UTEN NOTER/BY HEART, Organ Point, detail; duct tape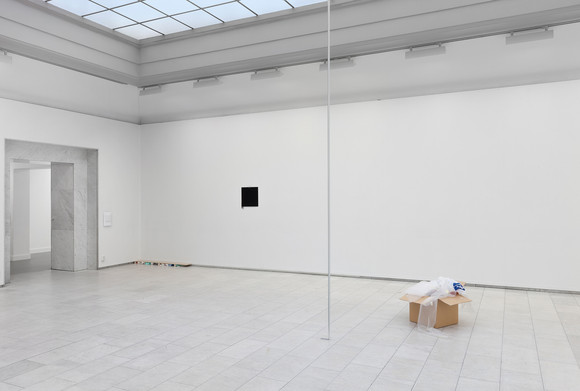 UTEN NOTER/ BY HEART, installation view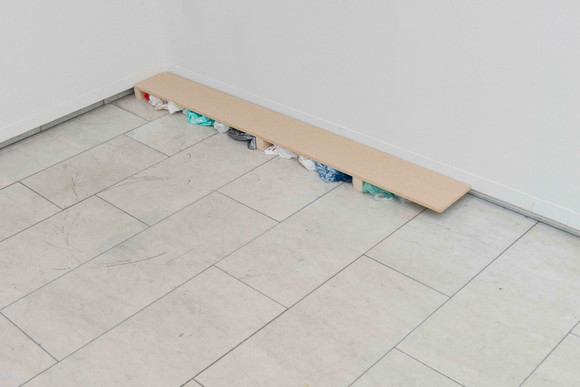 UTEN NOTER/BY HEART, Help piece; chip board, wood, plastic bags
Planned projects and exhibitions
February – April 2019: Artothek und Bildersaal, Munich, Germany
CV
Kristina Bræin has studied painting at Kunsthøyskolen in Oslo. In addition, she is educated in music, art history and architecture.
Bræin`s works have been shown in Norway an internationally since 1998.
She was representing Norway at the Venice Biennial in 2003. In 2008 she participated
in MANIFESTA7, in Bolzano,Italy.
In Norway Bræin has exhibited at Museum of Contemporary Art and at Henie-Onstad
Art Center, and she has had solo presentations at Stenersenmuseet in 2004, Kunstnernes Hus in1999, Kunstnerforbundet in 2006 and 2017, Trafo Kunsthall in 2016, among others. Abroad she has exhibited at Kunsthalle Münster, Den frie in Copenhagen, Kunsthalle Bern, Museo de Arte Carrillo Gil, Mexico City, Galeria Riccardo Crespi in Milano and Künstlerhaus Bethanien in Berlin, to mention a few. In 2004/2005 she was a resident at Künstlerhaus Bethanien.
She is represented by Tanja Pol Galerie in München, where she had solo shows in 2011 and 2015.
Bræin has received many scholarships since 1995. In 2008 she was awarded the Norwegian State Guaranteed Income for Artists.
In 2013 was the monograph: Kristina Bræin: "Dilemma of Politeness" published, at Kerber Verlag, Germany.
Bræin works are included in The National Museum of Art, Architecture and Design, Norway
For complete CV – www.kbrain.no