Horneland, Peter
Installation, Performance, Digital works
Peter Horneland, artist & vitki. Interested in metaphysical maps, the lines we draw on them, and our tendency to confuse them with the territories they attempt to portray. Art, mythology, mysticism, marketing, semantics, psychology, ontology, and occultism can all be considered as attempts to either understand or influence how we map our perceptions of reality, and how we orient ourselves in them. Is therefore concerned with creating epistemologically challenging situations, mainly through installation, performance and ritual. This has sometimes taken the form of lavish play on occult mechanisms, or sometimes more clean-cut stagings of social manipulation.
Also works with collage, sculpture, video, and digital works. Studied at the Oslo National Academy of Fine Arts, currently residing at Kunstnernes Hus courtesy of the FKDS studio grant. Lives and works under several pseudonyms in Oslo, Norway.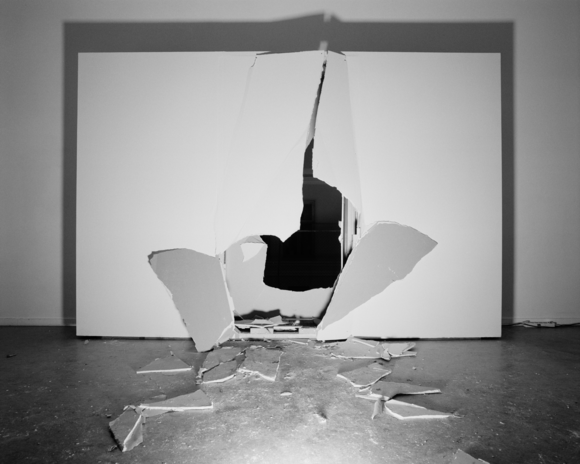 His Great Breakthrough, installation at Akademirommet, Kunstnernes Hus, 2016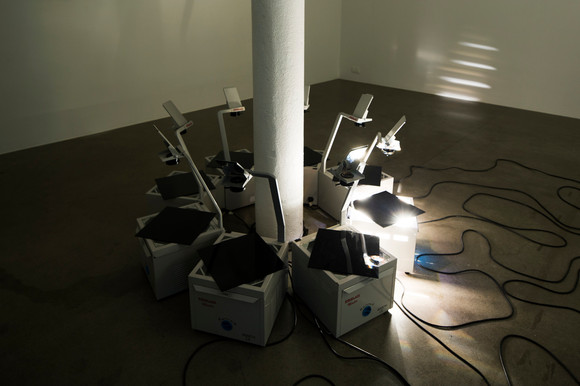 Access Mundi, installasjon på kunstakademiet, Oslo, 2017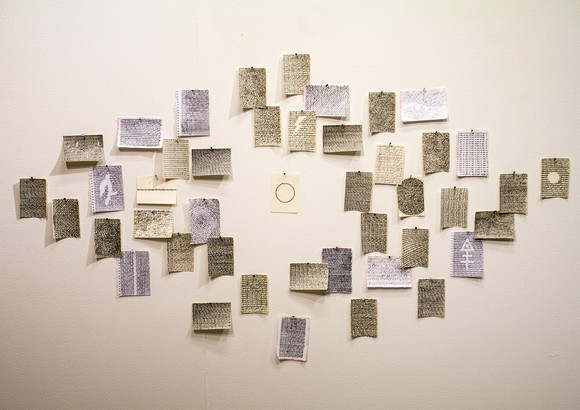 Samizdat Gospel, ongoing project of 77+ notebook pages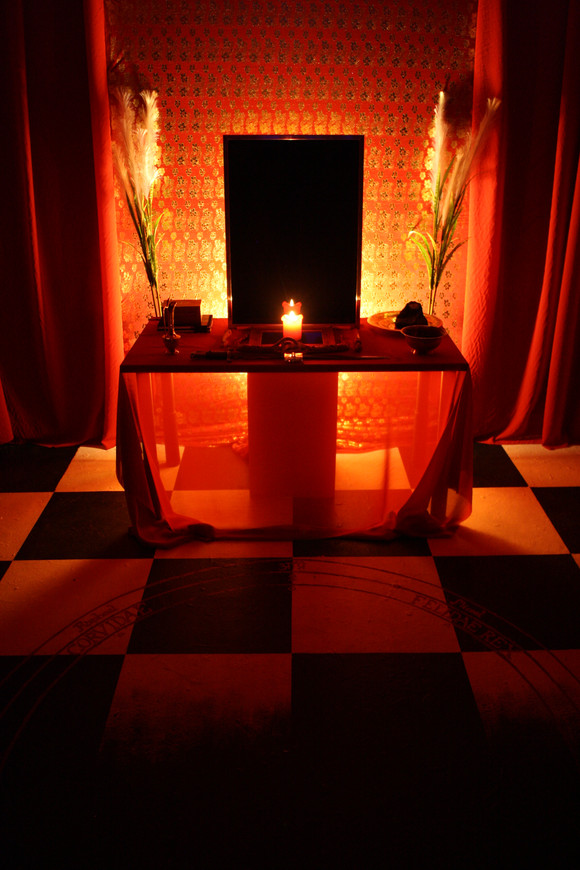 Agne Idam Na Mama, installation at Strykejernet, 2013
Planned projects and exhibitions
Curating my father, Oddvin Hornelands photography (Academy room, Kunstnernes Hus), July 2018
EK ANN ÞÉR (I love you), poster campaign in public space, Oslo 2018
CV
Exhibitions:
Solve cut performative on technique up & A lecture Coagula – Winter Solstice, performative lecture, Oslo 2017
Mammalian Dive Reflex - Akademirommet, Kunstnernes Hus, solo show, Oslo 2017
3rd Oslo Bring-Your-Own-Beamer - Field of Dreams, gruppeshow, Oslo 2017
AVGANG 2017 - KHiO, avsluttende Bachelor-utstilling, Oslo 2017
Nomadic Impressions – Akademirommet, Kunstnernes Hus, gruppeshow, Oslo 2017
His Great Breakthrough – Akademirommet, Kunstnernes Hus, solo show, Oslo 2016
METAZONE @ Dora Garcia's Hearing Voices Lab – The Lab, gruppeshow, San Francisco, 2016
Et Lag Uten Sport – Seilduksgalleriet, gruppeshow, Oslo 2016
Wave needs time to wave, METAZONE - Akademirommet, Kunstnernes Hus, group performance, Oslo 2016
Open Call – Seilduksgalleriet, gruppeshow, Oslo 2016
7 DAYS – Portnergalleriet, solo show, Oslo 2016
A Collective Endeavour – Akademirommet, Kunstnernes Hus, gruppeshow, Oslo 2016
Five Miles West of Marfa – 180 Gallery, gruppeshow, Oslo 2015
Mapping and Modelling in Mysticism – Kunstakademiet, performativ forelesning, Oslo 2015
XTAL – Kunstnernes Hus, gruppe screening, Oslo 2014
Kunst I Informasjon - Galleri Podium, gruppeshow, Oslo 2013
TICK – med Katarina Lundberg, Galleri Brenneriet, Oslo 2013
Strykejernets jul- & sommerutstillinger – Strykejernet, gruppeutstillinger, Oslo 2012-2014
Arte a Corte – Olevano Romano, gruppeutstilling, Italy 2010
Stipends & awards:
Atelier program at Kunstnernes Hus, Fondet for Kunst- og Designstudenter, Oslo, 2017-2018
From Dusk till Dawn PNEK Art Prize for WAAAHAWAD concert visuals, 2017
Education:
BFA, Kunstakademiet i Oslo, KHiO 2014-2017
Strykejernet Kunstskole 2012-2014
Text:
'Unimission Transversal', 2015, This Is All True, fanzine, Editor Mike Sperlinger (Oslo: KHiO)
'Nothing Answered', 2014, I Tell Only Lies, fanzine, Editor Mike Sperlinger (Oslo: KHiO)
Other:
Scene-bannere for Mayhem, 2016 – Alle konserter på "De Mysteriis Dom Sathanas" jubileumsturné
Kommisjonert installasjons-verk "Knut's Alter" for Didrik Søderlind
Konsert Visuals for WAAAHAWAD (F. Falk & N. F. Eriksen), 2016
at All Ears Impro Festival, Gamle Museet, Oslo, Norway
+ Winter Solstice Festival, Oslo, Norway, 2016
+ From Dusk til Dawn Art Prize, Kunstnernes Hus, Oslo, Norway, 2017
+ Nonfigurativ Musikk, Galleri Galleberg, Tønsberg, Norway, 2017
Utstillingsassistent for Radici Rhizomatiche by Oddvin Horneland, 2013 – Kurator Bjarke Regn Svendsen, Villa de Pisa, Olevano, Italia
Design og Visuell profilering for flere firma, band, og publikasjoner, blant dem
Foghead Features, Readal, The Deluminated, Black Sun Express, Svart Forlag, ++
Works held in private collections in Norway, Sweden, US, and Italy.