Andersen, Signe Marie
Photography
I'm working with Photography. My background from the theater and my education from the Institute of Photography in Bergen in the early 90's has influenced my artistic expression where the staged photograph is strong. I have been a clear voice since the late 90's with the staged photograph on the contemporary art scene in Norway.
I work with exhibitions and photo books. I have some travel activity in connection with my work and work long term with each project. I work with relatively large formats.
I work with Gallery Riis in Oslo, where I exhibit on a regular basis.
(Google translate..)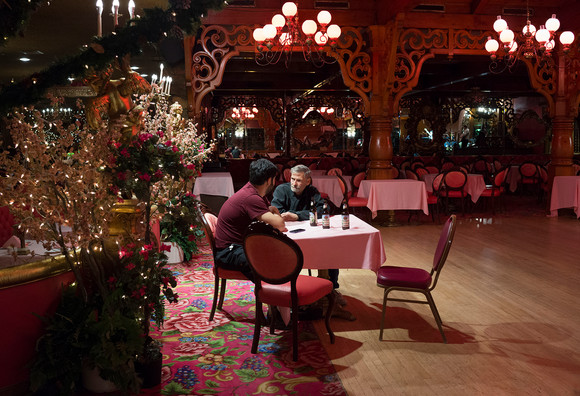 Table talkers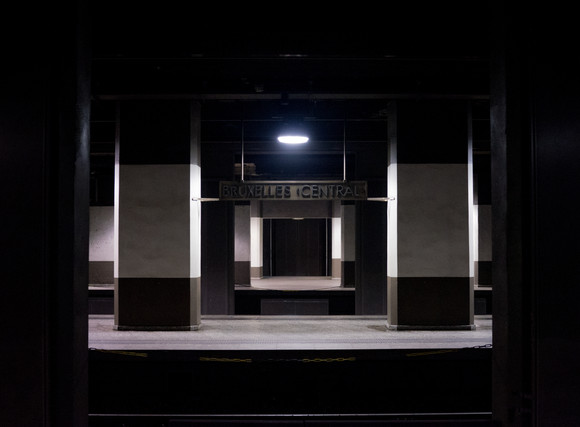 Bruxels central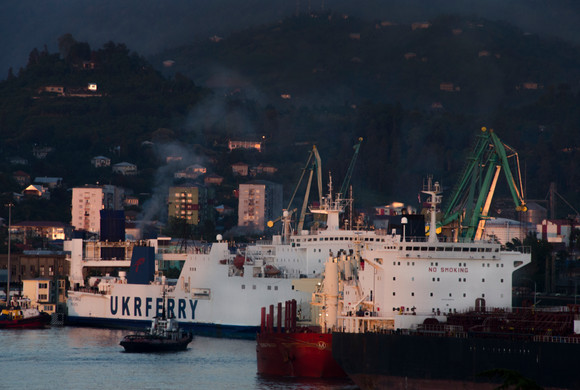 The ferry
Planned projects and exhibitions
I'm working on a new photo book.
The material in the book is based on trips I have made to a number of different cities and places around Europe and the United States in the last year, to try to find scenes and people who interest me. I am looking for scenes and people who can convey the moods I experience as part of our contemporary. The book will be published in the autumn of 2018 at the publishing company Teknisk industri, with launch and an accompanying smaller exhibition with pictures from the book at Galleri Riis in Oslo.
(Google translate..)
CV
Profession
Photography / Video
Education
1996 – 1998 Master in Photography at the Norwegian College of Art and Design in Bergen
1993 – 1996 BA-degree in Photography at the Norwegian College of Art and Design in Bergen
1990 – 1992 Vocational school photography Gc and Wc 1.
Grants
2016, 14, 08, 05, 02, 01. Norwegian Cultural Board, project grants
2013-2016, 10-13, 05-07. National grants for artists, three and two year working-grant
2016, 13, 10, 06. Lindback Langaard stiftelse, travelling grants
2011. Royal Caribbien arts grant.
2016, 11. Norwegian Photography Fund (NoFoFo) equipment grants
2008. Bkh 1 year working-grant
2017,07, 02, 99, 98. National grants for artists, equipment grants
2008, 05. Vederlagsfondet, project grant
Selected solo exhibitions
2016. Galleri Riis, Oslo
2016. Skien Center of art. With artist talk 21 mai.
2012. Galleri Riis, Stockholm
2011. Galleri Rii, Oslo
2008. Galleri Riis, Oslo
2007. Porsgrunn kunstforening
2005. Galleri Riis, Oslo
2003. Tromsø kunstforening
2003. Hordaland Center of Art, Bergen
2003. Rogaland Center of Art, Stavanger
2002. Galleri Riis, Oslo
2001. By the way, Bergen
1999. Østfold Center of Art, galleri ØKS, Fredrikstad
1997. Project room, Galleri Riis, Oslo
Selected group exhibitions
2017. SNAP. National Museum of Contemporary art. Exhibition from the museum's collection
2017. Galleri H10, Skien
2016. JEG. Preus museum of photography
2016. "They take your Photograhp. You come into existence" Hå Gamle Prestegård.
2016. Sakte bilder. Lillehammer Artmuseum, Artist talk with Thomas Espedal.
2015. Jubileumsutstilling, Galleri Gann, Sandnes
2014. In a lonely place. Artmuseum KUBE, Ålesund
2014. Regibemerkninger. Mønstringens hus, Fredriksberg, Danmark
2012. Streching the mind. Drammen Artmuseum
2012. Galleri Gann, Sandnes
2009. Latte in Watte. Galleri Riis
2008. Jubileumsutstilling, Bjørka 10 year. Preus museum of photography.
2007. Moderne norsk kunstfotografi. Stenersen artmuseum
2007. Likegyldighet og engasjement. Galleri Trafo, Asker
2006. Flik etter flik. Oslo Kunstforening.
2005. Robert Meyers Collections, National Museum of Contemporary art, Oslo
2003. Scene. Christiansand kunstforening
2003. Lys. Bomuldsfabriken Arendal og Telemark Center of art
2002. Dominans. The Photogallery, Oslo
2002. Drøm vs virkelighet, The Photogallery, Oslo
1999. Accrochage. Galleri Riis, Oslo
1998. EXIT. The art and design museum, Bergen
1995. Five star family. Galleri Otto Plonk, Bergen
Art Biennals
2011, 10, 06, 04. Art Basel
2009. Art fair Tokyo
2005. Arco Madrid
2005. Art Copenhagen.
Video shows
2007. The bath. Vaksthuset, Vaesterås, Sverige
2006. The bath. Laznia, SFS, Gdansk, Polen
2005. La Fondation, le champs des oliviers. Ata, San Francisco, usa
Exhibitions, jury
2000. Raulandsutstillingen
1997. Østlandsutstillingen
Collections
2008. National Museum of Contemporary art
2008. Jan Groth Collection, Rogaland Artmuseum, Stavanger.
2008, 03. Telenors collections
2007. Statoils collections
2005. Norsk hydro.
2003. Norwegian Cultural Board
1999. Vital forsikring
Commissions
2015. ICArt, Cruiseskipet, Viking sea
2013. Jensens Bøfhus, Stortingsgata, Oslo
2011. Hotel Ernst, Kristiansand (Sune Nordgren)
2011. Emporio, Gøteborg (v. Claes Søderquist)
2011. KPL – 30 photographys
2010. The whole Comfort Hotel RunWay, Gardermoen
2008.The Prime ministers new house (Koro)
2007. Skanska Norge
2005. Helsebygg Midt-Norge
2003. Ytre Bygda kulturkontor, Hordaland
2003. Søreide sykehjem, Bergen
2002. Smestad Senior Compulsery school, Lillehammer
2001. Collage in Agder, Kristiansand
Publikation/ Books
2016. Book lounge galleri Riis Contemerary 9 juni:
2016. Published The book: Lys ikke lys ikke lys lys (photographic texts)
2016. Presentation in the magasin "Objektiv" . Oktober 2016
2011. Presentation in 3rd number of the magasin "Objektiv"
2010. Published Book (via Sune Nordgren) RUNWAY ART
2008. Published The book "Splendid Isolation" my own photographs and text by Jon Fosse
2007. Presentation in the C.M Brundtlands book "Norwegian Artphotographers
2006. Presentation: Bokprogrammet, Nrk 1
2006. Presentation 16 pages in the magasin "Samtiden" nr 1
2002. Presentation: The art and cultur program "Safari" NrK1
Tasks
2014-15. Committee Member, Scholarship Committee, associated free photographers.
2010. Expert in the application of assistant professor in photography. KHiB
2009-10. Sensor for Bachelor in photography, Academy in art, Bergen
2001, 02, 04. Member of the board, Association of fine art Photographers (FFF)
2001. Leader of the selection committee, Association of fine art Photographers (FFF