Härenstam, Mattias
Sculpture, installation, film, video, printmaking
My practice span over a wide range of different art forms including film, sculpture, installation, printmaking and more. Regardless of material or media, there is a recurrent theme of desire for control and an interest in the situation when it crumbles. Beyond it is the fear of failure and the subsequent fall into some undefined abyss. This "keeping of up appearances at any cost" and the actual cost of doing just that. To me that is not just a psychological or existential state, but just as much a political condition.
Member of NBK, UKS, NBF, NG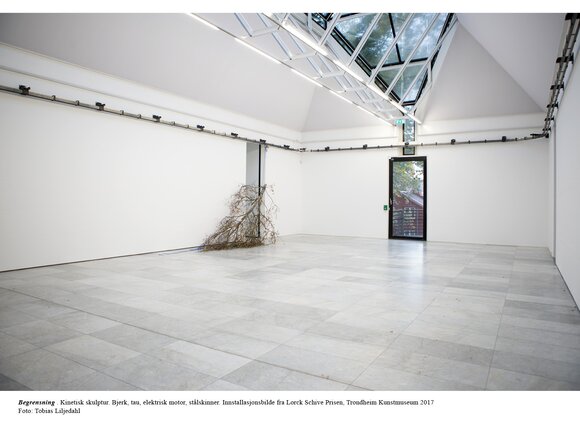 Begrensning (Limitation)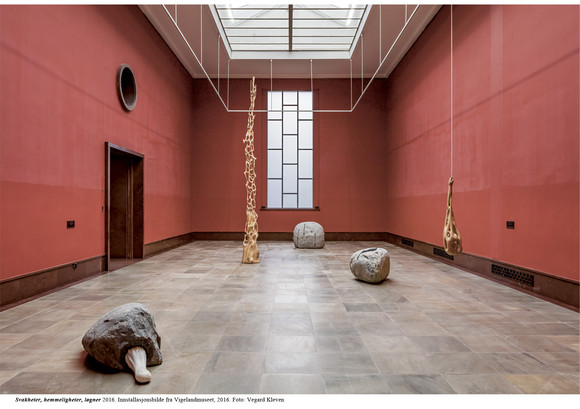 Svakheter, hemmeligheter, løgner (Weaknesses, Secrets, Lies)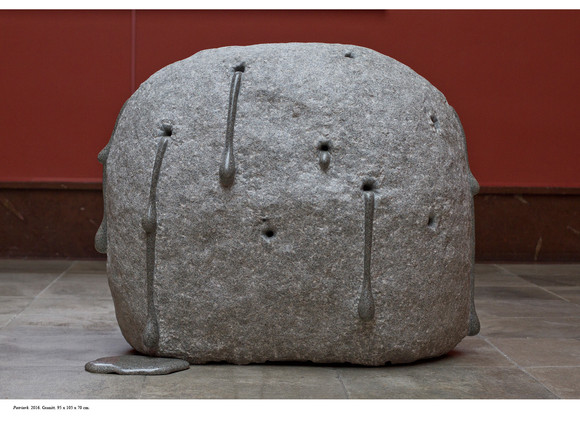 Patriark (Patriarch)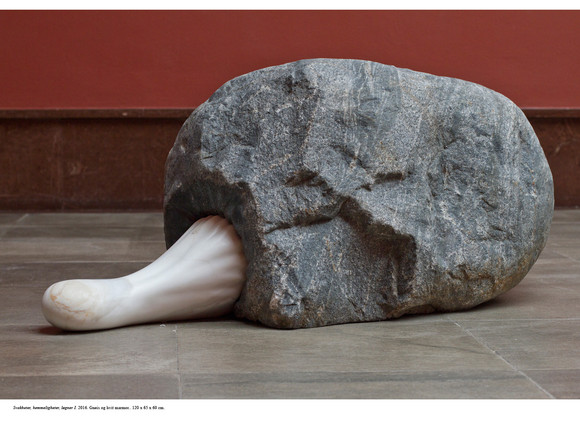 Svakheter, hemmeligheter, løgner I (Lekkasje) / Weaknesses, Secrets, Lies I (Leak)
CV
Born 1971 in Gothenburg, Sweden. Lives and works in Oslo. Educated at The National Academy of Fine Arts, Bergen and Städelsschule, Staatliche Hochschule für Bildende Künste, Frankfurt a. M.
Selected soloshows:
The Vigeland Museum, Oslo (2016), Stavanger Art Museum (2016), Konstepidemin, Gothenburg (2016), Nils Aas Kunstverksted (2015), Konstnärshuset, Stockholm (2014), Art-Claims-Impulse, Berlin (2014), Norske Grafikere, Oslo (2014) Østfold Arts Center, Fredrikstad (2014), Luleå Konsthall (2013), Kunstnerforbundet, Oslo (2012), Galleri 54, Gøteborg (2012), Tromsø Kunstforening (2012), Akershus Kunstsenter (2011), Skåne Fine Art Society, Malmø (2009), Gallery UKS (2008).
Selected recent group shows:
Lorck Schive Art Prize, Trondheim Art Museum (2017), Kino der Kunst, München (2017), Exitus, Galleri F15, Moss, Forest in Norway, Hubei Museum of Art (2017), Avtrykk, National Museum of Art, Design and Architecture, Oslo (2015), Tomrom, Sandefjord og Larvik Art Societies (2015), Exitus, Galerie am Körnerpark, Berlin (2015), Artists' Film International, Whitechapel Gallery, London (2014), The Pleasure of negative emotions, KNIPSU, Bergen (2014), Letter from Mr. Faustus, Herzliya Museum of Contemporary Art, Tel Aviv (2014), Video Art & Experimental Film Festival, Tribeca Cinemas, New York (2013), Skulpturbiennalen, Vigeland-Museet (2013), Göteborg International Film Festival (2013), Audiovisioni Digitali", Museo D'Arte Contemporanea Roma (2013), "between appropriation and interventions", Kunstraum Kreuzberg / Bethanien, Berlin (2013),
In the collections of The National Museum of Art, Design and Architecture ; Oslo Municipal Art Collection, Stavanger Art Museum etc.