Lindheim, Trine
Print, painting, object
Trine Lindheim works with painting, graphics and objects. She economises with visual effects, allowing form to appear symbolic in an existential poetic expression.The images appearing as a result of this process of cleaning and reduction are simplified. Performances condensed to symbols.
A more pure poetic expression is a result of this process.
On the borderline of dream and reality. The essence of the images are here,
on the borderline of poetry. 
She lives and works in one of the artist studios at Ekely, near Oslo. Trine was born and raised at Nøtterøy, Southern Norway and educated at the Art Academy in Trondheim and the National Art Academy in Oslo. She has held a number of solo exhibitions and participated in juried exhibitions in Norway and abroad. She has won 1st Prize at the Biennale in Gorizia in Italy and is purchased, among others, by The Norwegian Museum of Contemporary Art, The Arts Council Norway, Public Art Agency Stockholm, The Norwegian Storting (Parliament) and The City of Oslo Art Collections.
Member of NBK, NG, EKELY kunstnerkoloni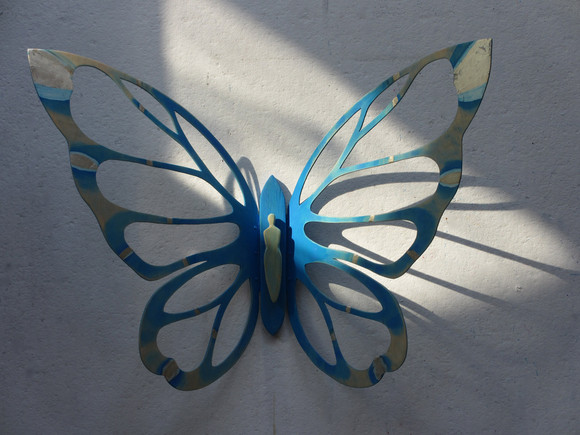 Trine Lindheim,Objekt "Mot lyset" 100x100, 2017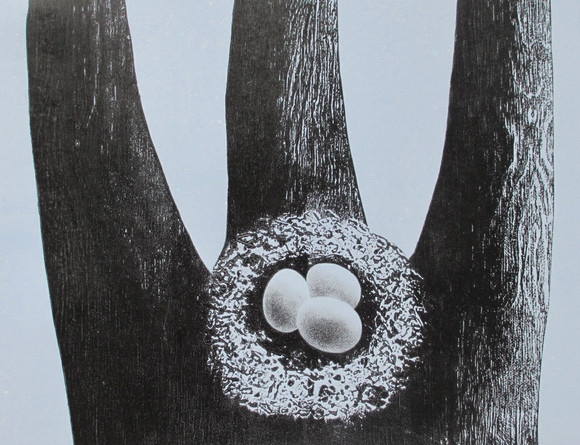 Trine Lindheim, "Drømmen om vinger"III, tresnitt, detalj, 2017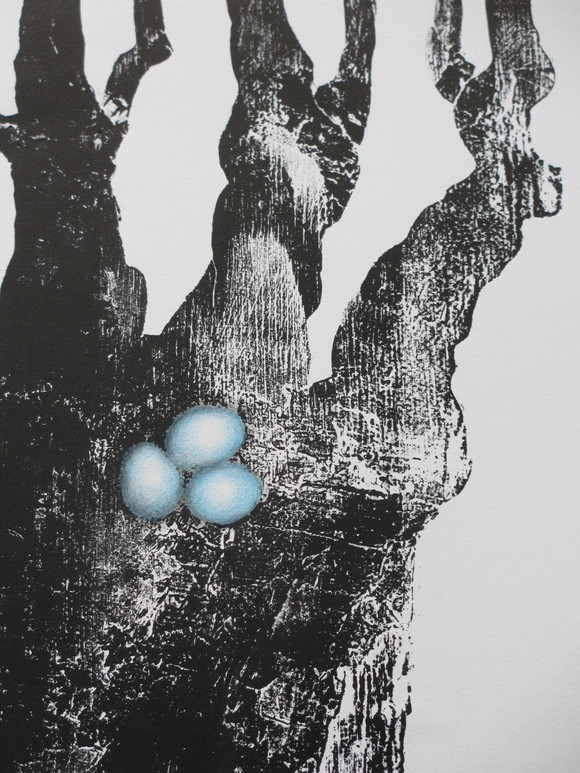 Trine Lindheim,"Drømmen om vinger" Il, tresnitt, detalj, 2017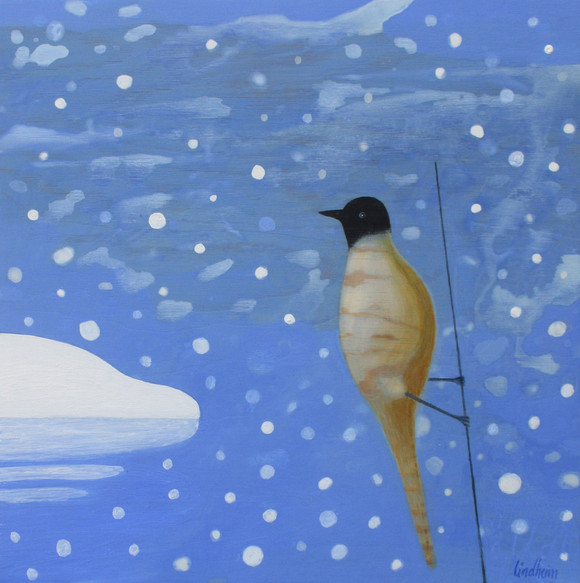 Trine Lindheim,"Fremmed fugl",utsnitt, Akryl på plate,50x50,2016
Planned projects and exhibitions
Exhibition at Hå gamle prestegård in Norway, "HØYTRYKK", 27. january-18.march
Group exhibition in Gallery Sandov, Rauland, Norway, february 2018,
Summer exhibition at Bø rectory, Norway 7.juli-22.juli 2018
Separate exhibition in Kragerø Kunstforening, Norway 14.Juli- 29.juli 2018
CV
Trine Lindheim born in Tønsberg, Norway.
Education: The Academy of Art in Trondheim 1987-82,
5.year in the Academy of Art in Oslo 1991-92,
Norwegian Collage for teacher of art, Oslo 1995-96,
Collection in: National Gallery in Oslo, Norwegian Council, The Government Building, The State Art Council in Stockholm, Culture committee in Sweden, Dragvoll University center in Trondheim, Norway.
Solo exhibitions: Kunstnerforbundet, Norwegian printmakers Gallery, Young Artists Society,
Aalesund Art associations, Trondhjems Art associations, Hå Gamle Prestegård, Sandefjord art associations, Moss art associations
Collective exhibitions: Gulbenkian Foundation in Lisbon, The State`s Autumn exhibition,
National Gallery "Avtrykk" 2015. Norwegian printers in Hubeiart museum (Kina) 2016.
Decorations:Teie primary school, Borgarting appeal in Oslo, The hospital in Telemark, Norway. The courthousel in Sandefjord, Norway. Norwegian Wood in Oslo, Engencenter in Bergen, Norway.
International printbienniales: Crakow (Polen), Gorizia (Italy), Bharat Bhavan Museum (India), Ljubljana (Jugoslavia), biennial (Fredrikstad), Waasa (Finland),
Prices:1.price v/ printbiennial Gorizia (Italy), 3.price Dalarnas Museum(Sweden).