Høiklev Ribu, Ida Aurora
My work mainly centers around textiles, and my practice shifts between performing arts, costume design and visual arts. Part of what drives me is an attempt to create new connections across the different disciplines. I often use traditional craft techniques as a starting point (ex. weaving or photograms) in order to introduce these techniques in new forms of interdisciplinary collaborations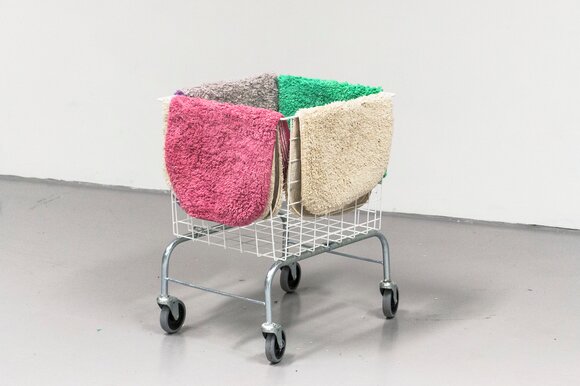 untitled (2016) fargede badematter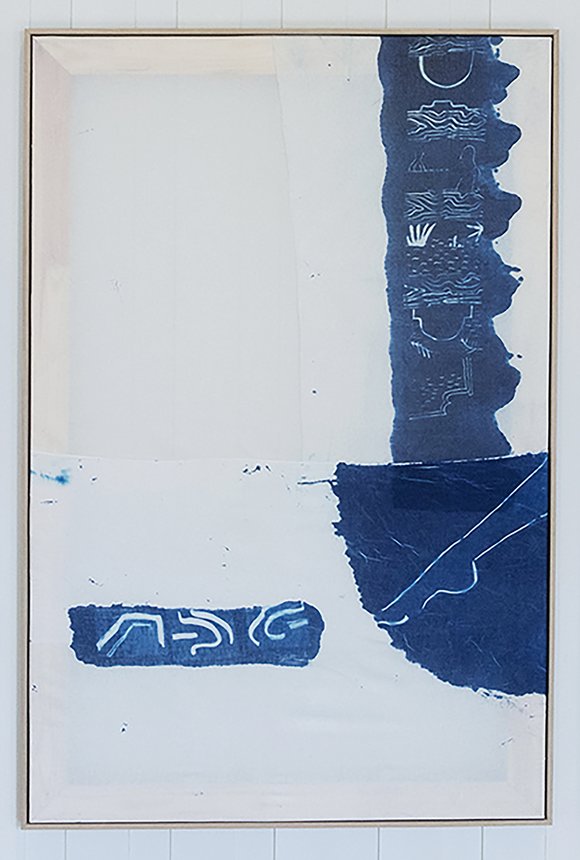 forgettingyouislikebreathingwater (2017) 150x100x2 cyanotype på bomull, eik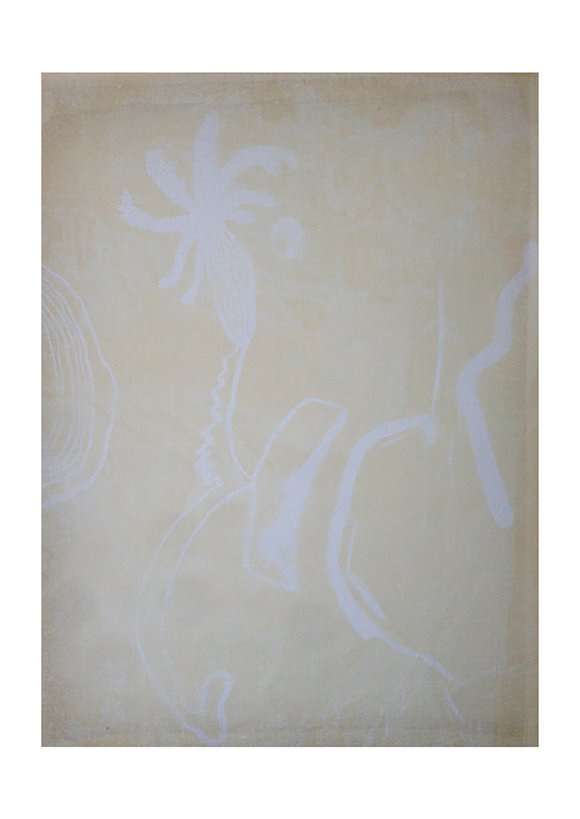 prussian blue (2017) 50x40x2, bleket cyanotype, bomullstekstil, eikeramme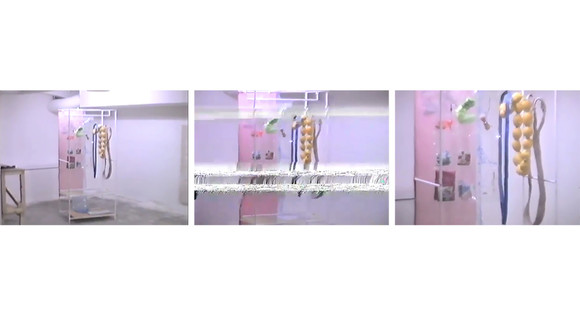 Chelsea Chamber Stills (2017)
Planned projects and exhibitions
2018: Costume Designer, Natalie Price Hafslund performance at UKS
2018: Group exhibition curated by Lasse årikstad, Kunstpunkt Lista
2018: Talk from Home,Video Installation, Ravnedans
2018: Make 1,2 initiated with Stine Bråthen, X- huset/ Teateret Kristiansand
CV
2013- 2016 BA Textile, Medium- Materialbased Art, KHIO
2012- 2013 Prosjektskolen, Oslo
2010 Photo, Centre cívic Pati Llimona, Barcelona
EXHIBITIONS
2018: TARMAC curated by Vilje Vestenfor and Melanie Kitti, Akademiromet, Oslo
2017: Hatch jubileumsutstilling, X-huset, Kristiansand
2017: Chealsea Chamber, Collab with Stine Bråthen, Lyssky Oslo
2017: Prussian blue, solo show at Gressholmen, Oslo
2016: Re- Decoration curated by Maria Brinch, Gym ILA, Oslo
2016: Hatch, Agder Kunstsenter, Kristiansand
2016: JHFWI with Kristian Suvatne and Aljosa Erakovic at Galleri Felt, Bergen
2016: Q25 collab with Thalia Steffensen, Bendiksbukta Kristiansand
2016: BA exhibition at Kunsthøgskolen I Oslo
2015: Cut a Rug, Move a Wave, Galleri Blunk, Trondheim
2015: Når sitter livet, with Melanie Kitti & Hedda Grevle Ottesen, Snerk, Tromsø
2015: 1+1=11, with Carl Mannov, Melanie Kitti, Josef Geir, Pia Eikaas, Lasse Årikstad, Stine Bråthen,Ruben Stokke, Espen Iden, Anahita Alebouyeh and Kristin Austreid at Agder Kunstsenter.
2015: Ida Ribu/ Melanie Kitti/ Hedda Grevle Ottesen, Galleri Seilduken, Oslo
2014: Skogsus, Kristiansand
2013: Odderøyas venner er våre venner with Lasse Årikstad, Kristiansand
2013: Klumpete Saus, Periferien, Bergen
2013: Take what you need and compose the rest, Podium, Oslo
2013: AAHHAA, UKS, Oslo
COSTUMES AND SCENOGRAPHY
2017: Visulas and textile art, Carmen Villain, Kunstnernes Hus
2017: Costume designer, Sexy Boyfriends, Sexy Bydel, Barcode Oslo
2017: Costumes, Sirkling by Tori Wrånes at the National museum of Contemporary Art.
2016: Costumes, and initiator of Broken Telephone, Teateret Kristiansand
2016: Scenography Grønlandsutraen by Fredrik Høyer, Ferdigsnakka live, Kampen park,
2016: Costumes for Thinking and by Stian Danielsen, and Fracture by Flak&Rosna, Kilden
2015: Scenography Ferdigsnakka live at Rockefeller, Oslo
2015: Costume designer for Katarina Skår Henriksen, Shodoshima, Japan
OTHER
2017: Open Call Program Committe Ravnedans 2018
2017: Presentation of Broken Telephone at MATERIALER 2017, Kristiansand Kunsthall / SKMU
2016: Initiator of Studio enogførti, Oslo
2015: Initiator of the Open Call, a yearly group exhibition with students, professors and former students rom KHIO, also including some of the artist who never got accepted.
2015: Initiator of 1+1=11, a group exhibtion at AKS, in collab with Lasse Årikstad.
2015: The Food – Club Festival, Kristiansand in collaboration with Finn Bernhard Tellefsen,Monica Santos Herberg og Lillian Santos Herberg.
2012-2013: Initiator of Brød & Ballade, Odderøya, Kristiansand.
Café, gallery and a concert scene in collaboration with Lisa Brooke & Sofie Mortvedt.
2007: Laly Fest II, Music festival, Laly Vintage, Prague..
2006: Laly Fest, Music festival, Laly Vintage, Prague.
GRANTS
2017: Project Funding, Lab 2018 Kristiansand Kommune
2017: Project Funding Ablutophobia, Cultiva,
2017: Diversestipend for nyetablerte kunstnere, Kulturrådet
2016: Scenekunst Sør
2016: Project Funding Broken Telephone, Kristiansand Kommune
2016: Project Funding, 1+1=11, Cultiva