Bredfeldt, Simone
Video performance, installation
My work encompasses nostalgia, loss and identity. I create performances that I videotape and are either shown as videos or video installations.
My artistic interest revolves around what happens to people on a personal level in this globalised world; the relation between people and the matter that surrounds them; how you affect your surroundings and how these affect you.
As an artist I cannot ignore what have been my life experiences. I have lived in different countries and I am therefore a Third Culture Kid/Global Nomad. This has been essential for my artistic work.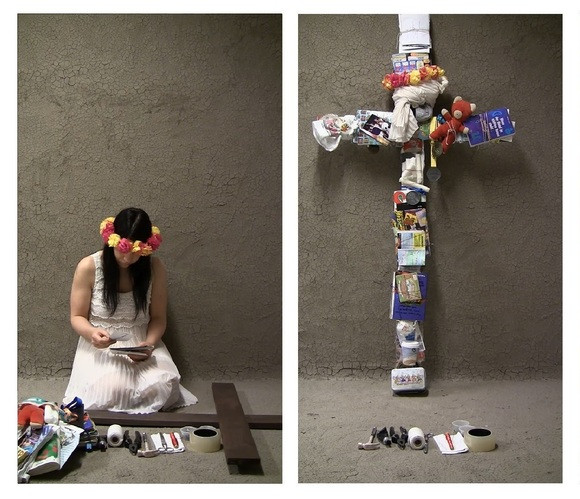 Simone Bredfeldt, the crucifixion of my identity, Video performance and installation, 2016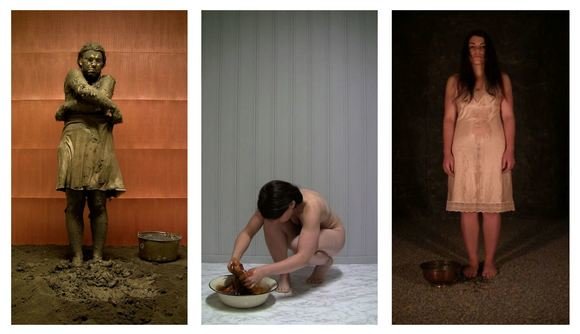 Simone Bredfeldt, rituals, video performance and installation, 2015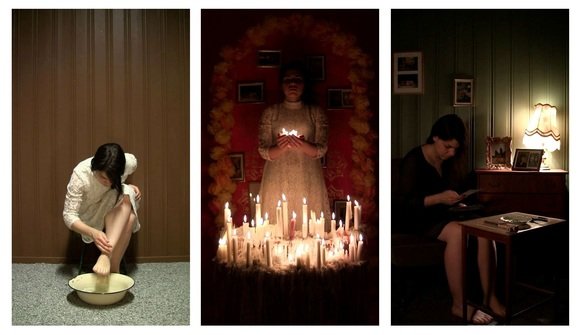 Simone Bredfeldt, altares, video performance and installation, 2014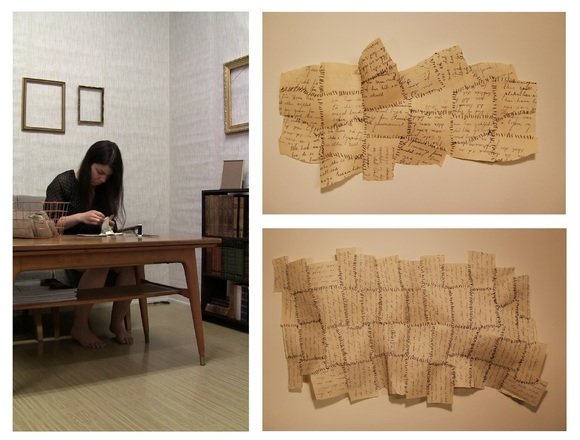 Simone Bredfeldt, extractions (of letters), video performance and installation, 2017
CV
Education:
2005 – 2009 Bachelor in Visual Arts, University Finis Terrae; Santiago, Chile
Specialization in painting and photography.
Exhibitions:
2017 Group exhibition , Oslo Prosjektrom, Oslo
2017 Solo exhibition , Oslo Prosjektrom, Oslo
2016 Group exhibition , Oslo Prosjektrom, Oslo
2015 Solo exhibition , Oslo Prosjektrom, Oslo
2014 Solo exhibition "Altares", Galery En Blanco, Santiago de Chile
2009 Collective exhibition "Punto X", Universidad Finis Terrae, Santiago de Chile
2009 Represented Universidad Finis Terrae in"arte en vivo"(national arts competition), Bellas Artes, Santiago de Chile