Berge, Mari Krokann
Drawing, Collage, woodprint
Collage is layer upon layer of paper.
I build up the pictures with remnants of graphic sheets,
and using the tones from the different papers.
I draw with pencil, chalk and ink.
Inspiration is from the landscape. Near the place I relate to.
Actually, it could be anywhere so long as it is winter with trees, water, ice, rivers and hills.
In order to recreate the temperature of winter; Frost, mist and snow.
Something familier, something felt.
I simplify and play with abstract form.
The eye reads a picture with horizontal and vertical lines, like a landscape.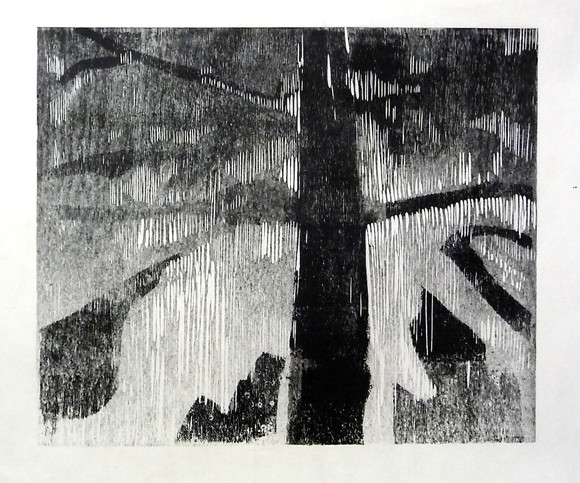 Mari Krokann Berge 2016 "Skygger" Tresnitt, 50x60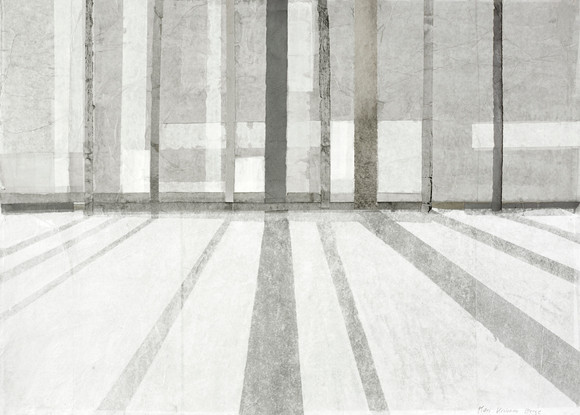 Mari Krokann Berge,Collage 90x110, 2016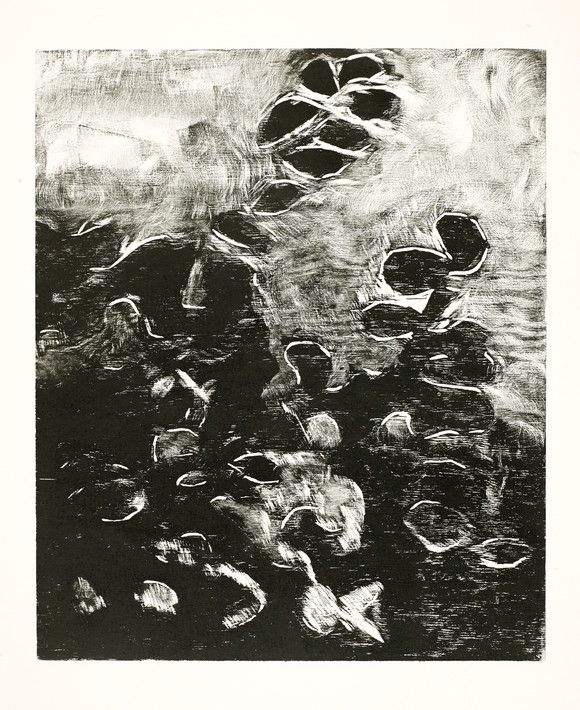 Mari Krokann Berge 2016"Skygger" Tresnitt, 60x50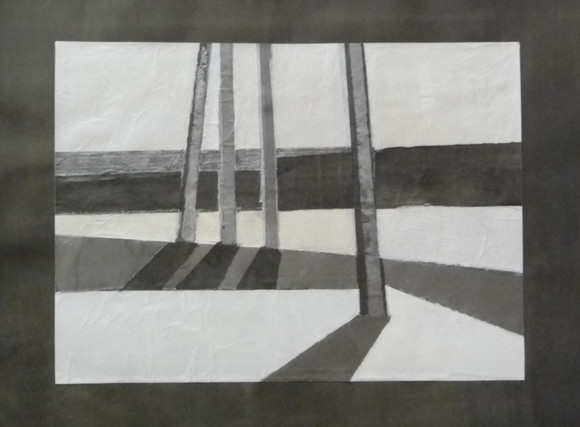 Mari Krokann Berge 2015, Collage, 50x60
Planned projects and exhibitions
Exhibition at Lørenskog Kunstforening 10 march-3 april
CV
UTDANNING
2003 Etterutdanning, KhiO, Kurator
1988 Statens Kunstakademi i Oslo
1983-81 Statens Kunstakademi i Oslo
1981-79 Kunstakademiet i Trondheim
Statens Garantiinntekt fra 2004
Separatutstillinger i utvalg:
2018 Lørenskog Kunstforening
2017 Galleri Zink, Lillehammer, 2007 TRAFO, Asker,
2002, 94, 88 Kunstnerforbundet i Oslo
2000 Trondhjems Kunstforening
1998 Oslo Kunstforening
1996 Galleri H, Stockholm
1995, 85 Galleri Norske Grafikere, Oslo
Kollektivutstillinger i utvalg:
2009,05, 04, 02, 99, 98, 97, 92, 91, 87, 84, 83, Østlandsutstillingen
2008, 98, 94, 93, 92, 91, 90, 87, 83, 82, Høstutstillingen