Langer, Anny
Photography, drawing, painting
Statement
I'm attracted by a figurative expression that I work with through photography, painting and drawing. I often use my own photographs as inspiration for my paintings and drawings.
I work out of events and social topic that touches me.
Natural and urban environments are subjects I work with.
Raised in Cologne in Germany with childhoodsummers in Northern Germany and Denmark have characterized the need to move me between city and nature surroundings. This influences my visual work.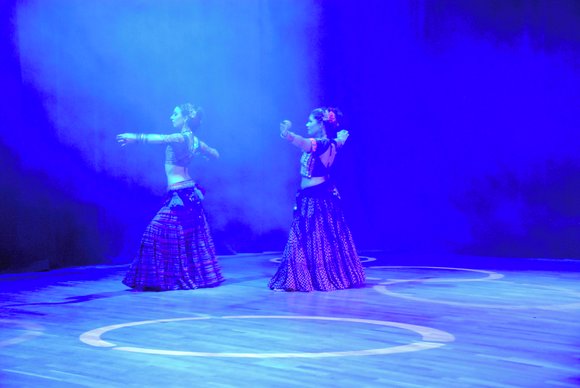 Anny Langer "Tribal dancers" 2016, fotografi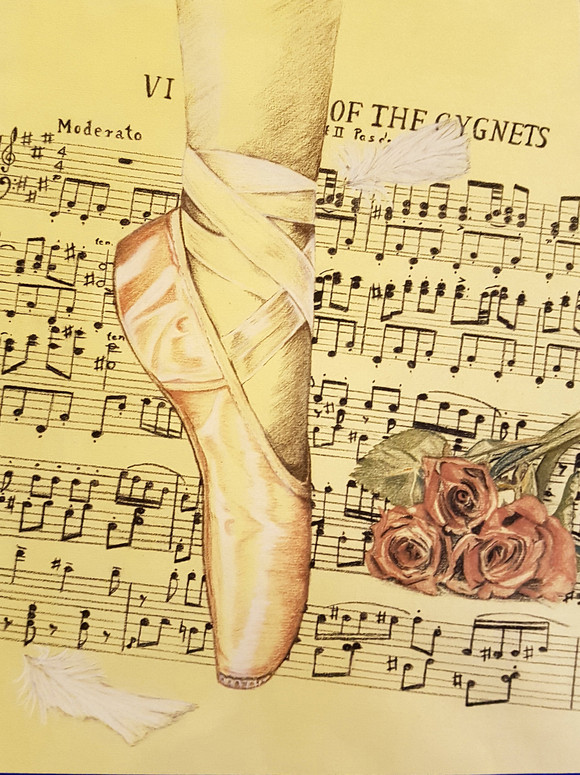 Anny Langer, "Dansen" 1-2017, stilleben farget kull på ingress papir, 30x40 cm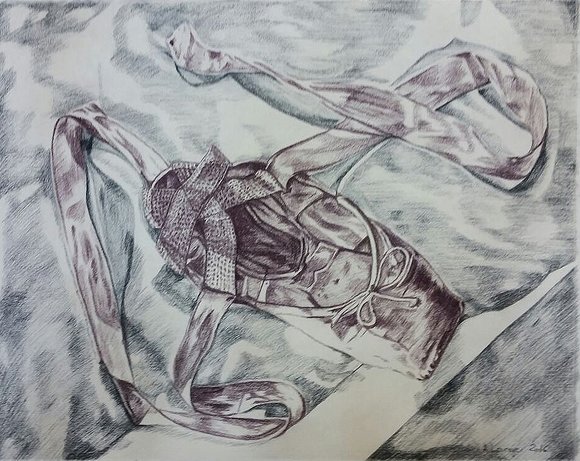 Anny Langer, "Etter dansen" 2-2016, stilleben farget kull på ingress papir, 30x40 cm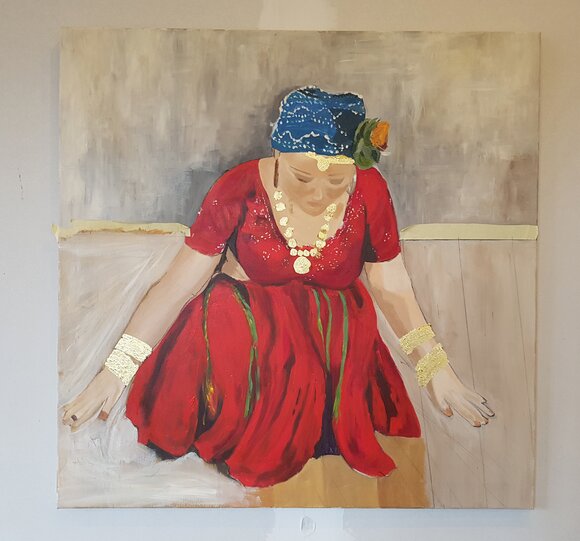 Anny Langer, "Danser" work in progress, mixed media fra prosjektet "Tribal dance"
Planned projects and exhibitions
I am currently working at a project about dancers from the Tribal dance environment in Norway. In the tribal dance project I work to portray dancers and the dance style. Through interviews, portraits (photo) and paintings I want to bring their inspiration and motivation to the dance form, find answers to what exactly this form of dance means that women of different backgrounds and age find a community.
Tribal dance is a form of belly dancing, influenced by ethnic dance traditions across the Middle East, rather than originating from a particular cultural tradition.
Exhibitions 2018:
- March, 20th-24th – "Photographers favourite" memberexhibition,Oslo Camer club, Gallery Albin Up, Oslo
- August, 11th-19th – Biennale of Chianciano 2018 Chianciano, Tuscany, Italy
- September, 21st – End og September – "Artists without borders", KalkKunst, Cologne, Germany
- November, 13th – 25th – Group exhibition, Gagliardi Gallery, London, Great Britain
CV
Artrelated education
2017 Workshop in painting with Nirmal Singh Dhunshi, Spikkestad
2015 Litography Course 10 hours, Norwegian Printmakers Studio, Oslo
2013 Studytour to Nice, France
2012 Studytour to Barcelona, Spain
Workshop in painting with Nirmal Singh Dhunshi, Oslo
2005-08 Student at Vika Artschool, Oslo
2006 Course in landscape painitng at the adult education center Husum, Germany
1999-00 Courses in watercolour painting by Øivind Nystrøm
1997 Seminar "Marketing av art" by NKLF
1989-90 Technical college of art, Cologne, Germany
Collective exhibitions
2017 Exhibition in Dælenenggata during Oslo Open
2016 Artists in Dælenenggata during Oslo Open
"Art without borders", KalkKunst, Cologne, Germany
2015 "Smal Works", Limner Gallery, New York, USA
"Art without borders", KalkKunst, Cologne, Germany
2014 Artists in Dælenenggata during Oslo Open
Artcom Expo International Casa do Paca, Fiqueira da Foz, Portugal
Artcom Expo International La Coruña, Spain
Artcom Expo International, Louvre, Paris, France
Artcom Expo La Galleria Arteb, Bologna, Italy
"Art without borders", Integrationcenter, Cologne, Germany
2013 Exhibition with Marianne Fjær and Liv Ulveng during Oslo Open
"The Story of the Creative", New York, USA
2011-14 several exhibitions at Steinbruddet – meetingplace forart and culture, Oslo
2009-11 "Art without borders", Kolping Hotel, Cologne, Germany
2006-08 TSLO, Fyns udstillingsbygg for Kunst og design, Odense, Denmark
Studentexhibitions at Vika artschool, Oslo
2005 "Kunst der Leser", Du-Mont Studio, Cologne, Germany
2000 Summerexhibition, Museumskroa Domkirkeodden, Hamar with Thove Anseth
Jubilee exhibition GKF Oslo Cityhall gallery
1996-12 several exhibitions with Groruddalen Art society, Oslo
1995 Norwegian-German cultural circle at the German parish, Oslo
Solo exhibitions
2006 "Photostudy of sunflowers", KaffeKunst, Youngstorget, Oslo
2005 "Along the way", Deichmanske libary Majorstua, Oslo
"A little seed", KaffeKunst, Pilestredet, Oslo
2004 "Along the way – part 1", Deichmanske libary Stovner, Oslo
"Along the way – part 2", Deichmanske libary Bjerke, Oslo
2002 "The 4 seasons", Årvoll Gård, Oslo
Honors
2014 Bronzemedale for painting "From Iceland"Expo International Casa do Paca, Fiqueira
da Foz, Portugal
Miscellaneous
2013, 2014, 2016 and 2017 Oslo Open" Open studio" with artists in Dælenengata 4, Oslo
2015 Illustration for Norwegian Sarcoidosis members magazine summer edition
Illustration for Interfarm, website
2013 Contributed with photo to the singlecover: "Paper Sunflowers" Luca Siani
2012 Oslo culture night "Open studio" with the studio fellwoship Fjær, Karlsen, Langer
and Ulveng
2011 Contributed with digitale photos to the " The Appartjik Light Space Modulator " at
Neue National Galerie, Berlin, Tyskland
2010 Book publication "Far away – yet close" Poems in 3 languages, book with photos
and poems, Norwegian, German and English, Books on Demand, Germany