Cantzler, Mattias
Skulptur, installation, analog film och video
Cantzler (f. 1976, Sverige) bor sedan 16 år tillbaka i Norge, där han är verksam i Oslo. Han jobbar huvudsakligen innanför installation, skulptur, analog 16mm film, video, animation, fotografi, performance och land art. Hans arbeten är ofta rumsbaserade och stedsspecifika. En inspirationskälla för Cantzler är den amerikansk/italienska arkitekten Paolo Soleri och hans definition av rum som verklighet (space as reality), samt tankegångarna runt begreppen arcology, ecology och arkitektur (idéerna o hur den urbana civilisationens alla problem möjligtvis kan lösas). Cantzlers konstnärskap kännetecknas av experimentlusta och en total kompromisslöshet.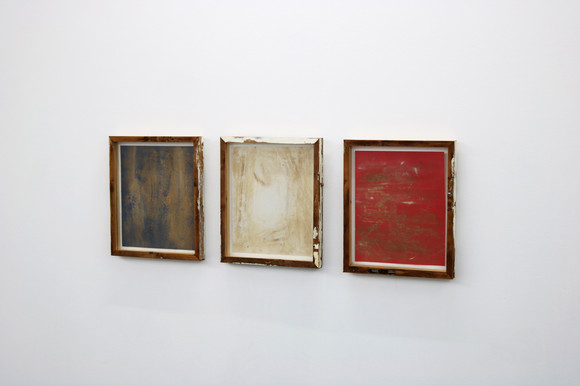 Blått, vitt och rött (Blue, white and red), used sanding sheets (grit 80, 120 and 220) and grinded wood, shown during the group exhibition Algeria (Extract of perfumes) at Khartoum Contemporay Art Center (2017)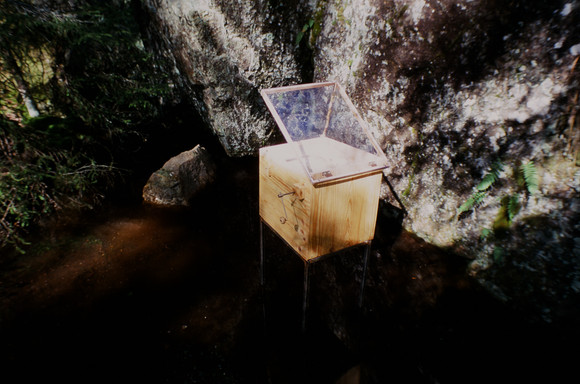 Mariusstrømpeblues (Marius stockings blues), home made busker organ playing a sound piece based on a famous Norwegian knitting pattern recoded into braille, shown during a solo exhibition at Oslo Utmark (2016)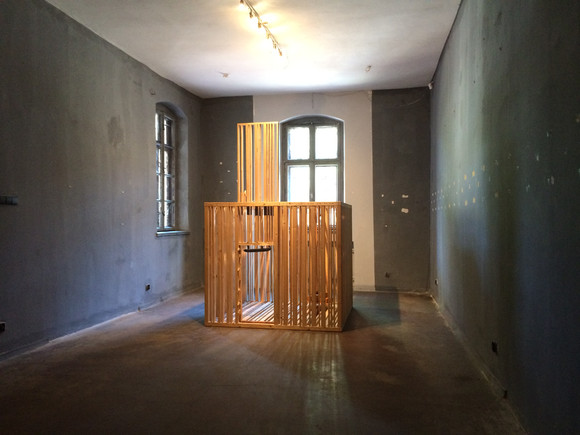 Baggefälla, made of wood, brown cheese, fishing line, ski wax and an ice skate, shown at the 6th International Festival of Ephemeral Art in Sokolowsko (2016)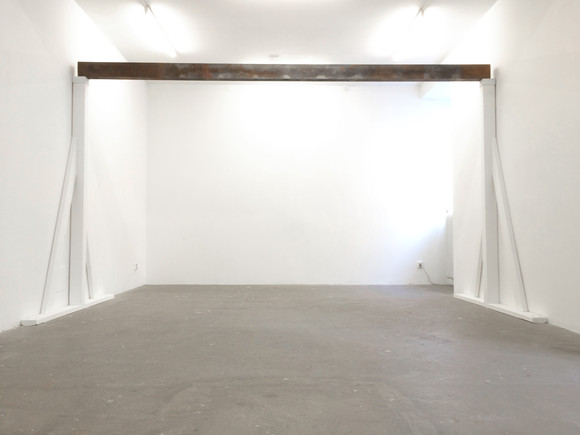 2.45, a Volvo 245 car transformed into a bar placed 245 cm above ground, shown at Galleri 54 in Gothenburg (2015)
Planlagte prosjekter og utstillinger
Separatutställning vid Oslo Prosjektrom (september 2018)
CV
UTBILDNING:
2004 – 2007 Statens Kunstakademi i Oslo
2002 – 2004 Nordland Kunst og Filmfagskole
2000 Fatamorgana Danmarks Fotografiske Billedkunstskole
SEPARATSTÄLLNINGAR:
2018 (Upcoming) Oslo Project Room, Norge.
2016 Mariusstrømpeblues, Oslo Utmark, Norge.
2015 2,45, Galleri 54 i Göteborg, Sverige.
2014 Bad Spirits, Carl Berner Prosjekt Rom i Oslo.
2014 Plenty of Shit, Konstepidemin i Göteborg.
2014 Stone Mapping, Skien Kunstforening, Norge.
2011 One Night Only, UKS, Oslo.
2007 Kvinna Sökes, Galleri 21:24, Oslo.
URVAL AV GRUPPUTSTÄLLNINGAR/FESTIVALER:
2018 Spikersuppe Lydgalleri, Oslo, Norge.
2017 Confusion of Tongues, Winter Soltice, Kabeltårnet Kulturfabrikk, Oslo, Norge.
2017 Algeria (extract of perfumes), Khartoum Contemporary Art Center, Oslo, Norge.
2017 Edge of Wrong, Cape Town, South Africa.
2017 Østlandsutstilllingen, Hedmark Kunstnersenter, Hamar, Norway.
2017 Oslo Open, Vandaler Forening, Norway.
2016 Contexts, International festival for ephemeral art, Sokolowsko, Poland
2016 Lager 008, Oslo, Norway
2016 Human Scarecrows, Oslo, Norway
2016 Hypogeum group exhibition, Oslo Open, Vandaler Forening
2015 Winter Solstice, night show, Vandaler Forening, Oslo
2015 Work in Progress, Oslo Open, Norske Billedhuggerforeningen i Oslo.
2015 World Citizen Festival (i samarbete med Hanan Benammar), Mainz, Tyskland.
2014 Winter Soltice night show, Øvre Fossum Gård, Oslo.
2014 Høstutstillingen, Kunstnernes Hus i Oslo.
2013 HDTS 2013, Joshua Tree-Albuquerque, USA.
2013 Tomma Rum (i samarbete med Hanan Benammar), Unnaryd, Sverige.
2013 Oslo Open, Galleri Boa, Oslo.
2013 Pluss Pluss, Oslo Internationella Teaterfestival, Black Box.
2013 Think Tank, Galerie Oberkampf, Paris.
2012 Winter Soltice night show, ANX/Pnek, Oslo.
2012 Prosjektrom Nordmanns, Stavanger.
2012 Mombi festivalen (i samarbete med Sigmund Skard), Madstun, Norge.
2012 Bønder i byn, Geitmyra parsellhage, Oslo.
2011 Wuthering heights, Tøyen kulturpark, Oslo.
2010 FIA International Animation, Bio Rio i Stockholm.
2010 A sense of the edge, Galleri 54, Göteborg.
2010 Strange Age, Podium, Oslo.
2010 Tegnebiennalen, Moss, Norge.
2010 Minimalen, Trondheim.
2009 Art by Chance, London, Manchester, Liverpool, Chicago, New York, San Francisco, Los Angeles, Hamburg,
Berlin, Stuttgart, Mumbai, Delhi, Toronto och Glasgow.
2009 Tomma rum, Emmaboda, Sverige.
2009 Eksjö animation festival, Sverige.
2009 Bergen animation festival, Cinemateket, Norge
2009 The Norwegian Short Film Festival, Grimstad, Norge.
2009 Minimalen, filmfestival, Trondheim.
2008 Euroshorts, filmfestival, Centre for Contemporary Art in Warszawa, Polen.
2008 The Cubicle Art Gallery, Manila, Filippinerna.
2007 Loop, Video art festival, Barcelona.
2007 Avgångsutställning, Statens Kunstakademi i Oslo, Stenersen museet, Oslo.
TILLDELNINGAR:
2017 Diversestipend, Statens Kunstnerstipend
2016 OCA (Office for Contemporary Art Norway), International support
2015 Pronto (projektstöd), kulturförvaltningen i Göteborgs Stad
2015 OCA (Office for Contemporary Art Norway), International support
2014 Treårigt arbetsstipendium, Statens Kunstnerstipend.
2013 Oslo Kommunes Kunst- og Kulturstipend.
2013 Ettårigt arbetsstipendium, Bildende Kunstneres Vederlagsfond.
2011 Ettårigt arbetsstipendium, Sveriges Bildkonstnärsfond