bobrikova & de carmen, Martinka Bobrikova & Oscar de Carmen
installation, sculpture, sound art, performance, interventions in public space
Our practice, which is often community based, aims at setting up new social ecosystems. By revolving around the mechanisms and context by which power creates systems of value, we seek to intervene on the border between art and current topics of contemporary life in order to bring about the proposition of the transitory and the utopian.
Art is a tool for change and a tool for marginal groups to give alternative perspectives on the general consensus of society, whether local or global. We think the Western world has tried for too long to impose its perspective on everything on everybody. It is about time that we stopped being so Eurocentric and embraced heterogeneity. The central difference between the western and vast parts of non- western thought is the linear idea of time that we've developed here and the cyclic worldview of the East. It's important to understand that everything is interconnected and therefore we must make an effort to create a responsible culture.
Like many other artworks ours balance between a form of criticism and parody of criticism to enter into an open dialog with the people experiencing them. We are trying to balance what is seen and what is understood. Our work is not meant as an attack but more as a means of negotiation of the individual's reality here and now; a reality where the work of art is a sign-device caught between a certain mode of representation and a different mode of interpretation. Both representation and interpretation would in the contemporaneity of the work be situated in the context of our hierarchical and violent time.
Most of our projects have been created in the urban space, a situation where we use as sound interventions to raise other symbolic and emotional values around the metropolitan area. We use this juxtaposition soundscape through the implementation of digital sounds to deconstruct and transform the situation by creating a transparent virtual sound reality. The work is done with an anthropological character with the idea of creating new environments for the emergence of the question of how the individual takes their involvement in the actual social relations. The visual aspects of sound listening interventions, that we are working on is given by the imagination of the person in your mental space to create virtual images.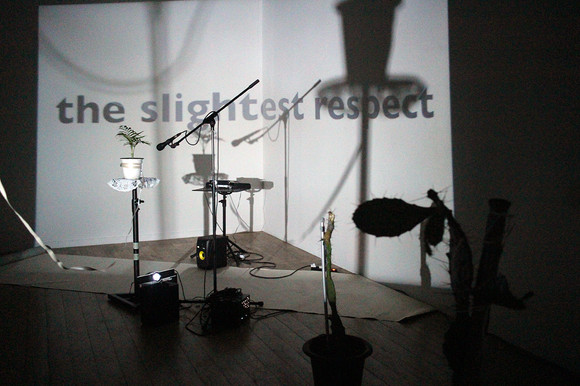 The (Art) World, from the multimedia opera, 2017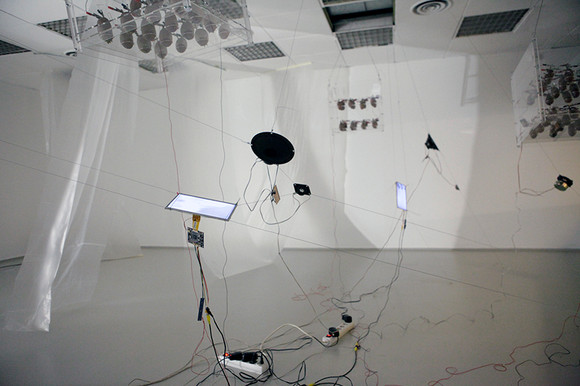 Afterlife, audio-visual installation, 2015
1000 bottles of tap water, performance/ intervention in the public space, 2016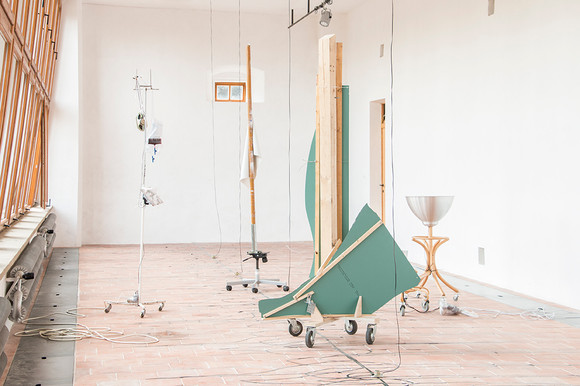 Superfluous Identity III, installation, 2015
Planlagte prosjekter og utstillinger
SOLO EXHIBITIONS
2018 OKASENKATU 11, HELSINKI, FI
2018 BOA, Oslo, NO
2017 VESSELROOM PROJECT, Berlin, DE
2017 TENTHAUS, Oslo, NO
2017 RAM GALLERI, Oslo, NO
GROUP EXHIBITIONS
2017 OBLASTNI GALERIE, LIBEREC, CZ
2017 TURBULENCE AREA, 5th ODESSA BIENNALE, Odessa, AU
2017 AGRIKULTURA TRIENNALE, Malmö, SE
2017 GREENLIGHT DISTRICT, SKIEN KUNSTFORENING, Skien, NO
2017 SASG- SEOUL ART SPACE GEUMCHEON, Seoul, KR
2017 SPACE XX, Seoul, KR
CV
Martinka Bobrikova
2010-2012 NORDIC SOUND ART, Joint Study Programme, Scandinavia, MA
2010-2012 MALMÖ ART ACADEMY, Lund University, Malmö, Sweden. MFA
2005-2008 UNIVERSIDAD DE LA LAGUNA, Facultad de Bellas Artes, Tenerife, Spain. BA
2001-2006 ACCADEMIA DI BELLE ARTI, Stage design department, Rome, Italy
Oscar de Carmen
2010-2012 NORDIC SOUND ART, Joint Study Programme, Scandinavia, MA
2010-2012 MALMÖ ART ACADEMY, Lund University, Malmö, Sweden. MFA
2004-2009 UNIVERSIDAD DE LA LAGUNA, Faculty of Fine Art. Santa Cruz de Tenerife. Spain. BA
…………………
from 2012 co-funder & co-director Nomad A-I-R, nomad artist-in-residency program
2014-2016 co-funder & co-director Vandaler Forening, Oslo, NO
202-2015 co-funder & board member PAO, performance art oslo (only Bobrikova)
SOLO EXHIBITIONS
2015 AFTERLIFE, Projektrom Carl Berner, Oslo, NO
2015 SUPERFLUOUS IDENTITY, Nástupište 1-12, Topolcany, SK
2015 SUPERFLUOUS IDENTITY IV, BABEL, Trondheim, NO
2015 SUPERFLUOUS IDENTITY III, ENTRANCE GALLERY, Prague, CZ
2015 KITCHEN DIALOGUES, Berlinskej Model, Prague, CZ
2015 SUPERFLUOUS IDENTITY I, KLUBOVNA gallery, Brno, CZ
2015 SUPERFLUOUS IDENTITY II, ATELIER KIN, Prague, CZ
2015 DO IT YOURSELF, TRAILER GALLERY, Umeå, SE
2014 More than [show] business – Post-PopUp at CCA, Centre Contemporary Art Singapore, SG
2014 PDP/AV1, BLUNK GALERI, Trondheim, NO
2014 2. FRIDGE OF MIRA GABEROVA, Prague, CZ
2014 Je ne travaille jamais, INI Gallery, Prague, CZ
2014 PDP/AV1, ANX ATELIER NORD, Oslo, NO
2013 IN PROCESS, AREA 60, TEA- ESPACIO DE LAS ARTES, Tenerife, ES
2013 URBAN HUNTER, NITRA GALLERY, Nitra, SK
2011 YOU HAVE TO GO RIGHT NOW!, Rotor 2, Gothenburg, SE
2010 ZERO BUDGET, Space Gallery, Bratislava, SK
2010 E, Rotor 2, Gothenburg, SE
2007 TALKING GARBAGE, Ateneo, La Laguna, Tenerife, ES
SELECTED GROUP EXHIBITIONS
2016 ENVISIONING THE FUTURE, SAITAMA TRIENNALE, SAITAMA, JP
2016 Østlandsutstillingen, Vestfold Kunstsenter, Tønsberg, NO
2016 NEWROPE, NITRA GALLERY, Nitra, SK
2016 CROSS_CUTS, Alt_CPH, FABRIKKEN, Copenhagen, DK
2016 APORIAS, FRIDY EXIT, Wien, AT
2016 SMALL/BIG WORLD, TRANZIT, Bratislava, SK
2016 FEED, Kunst Vardo, Oslo, NO
2016 Østlandsutstillingen, Akershus Kunstsenter, Lillestrøm, NO
2016 TRANSCULTURAL EMANCIPATION, FLUC, Wien, AT
2015 S.O.S, 2nd TBILISI TRIENNIALE, Tbilisi, GE
2015 PRAGUE QUADRIENNAL, MeetFactory, Prague
2015 Drive In Sound, RUTH Galleri, NO
2014 Hva gjør vi i her?, Grorud T-banestasjon, Grorud, NO
2014 HØSTUTSTILLINGEN, KUNSTNERNES HUS, Oslo, NO
2014 DOUBLE YOU, Skånes konstförening, Malmö, SE
2014 BIOPOLITICS OF THE SOUTH SIDE, Junefirst Gallery, Berlin, DE
2014 FOOD WE HAVE PREPARED, GMB City Gallery Bratislava, SK
2013 METTERS OF METHOD-SALON VIDEO, Tranzit, Iasi, RO
2013 ALWAYS ON THE MOVE, NINETEENTHIRTEEN, Glasgow, UK
2013 CONSTANT. DECAY. RAKE, Trondheim, NO
2013 HUNKY DORY, KARLIN STUDIOS, Prague, CZ
2013 Turul Romaniei in 7 zile II, Centru Pentru Cultura Contemporana, Bucharest, RO
2012 URBAN OBSERVATORY, Galeria Sztuki Wozownia, Torun, PL
2012 TELEVISION, TACTIC, Cork, IR
2012 MONOCHROMES AND OTHER CHROMES, KURANT, Tromso, NO
2012 SOUNDINGS II, Roskilde Contemporary Art Museum, Roskilde, DK
2012 WHY ART NOW, Open ShowStudio, Athens, GR
2011 RAINFOREST IV, SINGUHR SOUND GALLERY, Berlin, DE
2010 TRANSIT, Center of Contemporary Art – Tbilisi, Tbilisi, GE
2010 DATACITY. AMBER'10. Sanat Limani, Istanbul. TR
2010 PIKSEL10. USF, Bergen, NO
2010 AN INSTRUMENTAL, Molesworth Gallery, Dublin, IR
2010 DIS-PLAY 10, Instituto Cervantes, Berlin, DE
2010 AN INSTRUMENTAL, Space, Bratislava, SK
2010 PIKSLAVERK / RAFLOSTI, Útgerðin, Reykjavik, IS
2010 CLOWDS OF WITHNES, Röda Sten, Gothenburg, SE
2010 TRUST + MISTAKE, City Museum, Gothenburg, SE
2010 PIXELACHE, Helsinki, FI
2009 ÖPPET HUS, in-between Rotor Galleri I and Valand, Gothenburg, SE
2007 PRAGUE BIENNALE (SPECIAL UNINVITED GUEST), Prague, CZ. DEZART (Only Bobrikova)
AIR
2018 Residency Unlimited, New York, USA
2017 Seoul Art Space Geumcheon, Seoul, KR
2016 HomeBase Project, Saitama Triennale, Saitama, JP
2016 Råderum, Fabrikken, Copenhagen, DK
2016 KulturKontakt Austria, Wien, AT
2015 Sula Artist in Residence, Sula, NO
2015 LKV- Lademoen Kunstnerverksteder, Trondheim, NO
2015 MeetFactory, Prague, CZ
2014 LATENT SPACES, Singapore, SG
2014 TECHNO-ECOLOGY, NIDA ART COLONY, LT
2014 MeetFactory, Prague, CZ
2013 TAOH, Stavanger, NO
2012 SHINY TOYS *NOMAD, Mülheim a. d. Ruhr, DE
2012 STANICA ZILINA-ZARIECIE, Zilina, SK
TEACHING
2016 INTERVENTION OUTSIDE THE MARGIN / workshop, MOMAS – MUSEUM OF MODERN ART SAITAMA, SAITAMA, JP
2016 GUEST ARTIST – LECTURE, Akademie der bildenden Künste Wien, Wien, AT
2016 THE WAY THAT I LISTEN / workshop, Völkermarkt secondary school, Völkermarkt, AT
2014 THE WAY THAT I LISTEN / workshop, Malmö Art Academy, Malmö, SE
2014 NON-LECTURE, FAMU-CAS, PRAGUE, CZ
2013 OPEN FORUM, Kunstnernes Hus, Oslo, NO