Misztur, Aleksandra
Billedkunstner
Aleksandra Misztur er født i Warsawa (1977), men bor og arbeider i Oslo (fra 2007). Hun er utdannet ved Kunst Akademiet i Warszawa i perioden 1997-2003 (MA) og fortsetter på doktorgraden nå. Siden debuten i 2003 har hun hatt separatutstillinger og kollektivutstillinger i Europa bl.a. i Norge og Polen. Hun har vært involvert flere ganger i artist-in-residence programmer i Norge, Polen og Spania. I 2009-10 hadde hun også et års opphold hos KHiO. Aleksandra Misztur arbeider parallelt som billedkunstner og interdisiplinær kunstner. Misztur fokuserer ofte på ideen om personlig identitet, sexualitet og metafysikk i sine arbeider. Dette kommer av nøyaktige og skarpe observasjoner av henne selv og samfunnet. Hennes enestående evne er basert på transformasjonen av disse ideene til dynamiske, svært fantasifulle og essensielle malerier og sosialt relaterte prosjekter.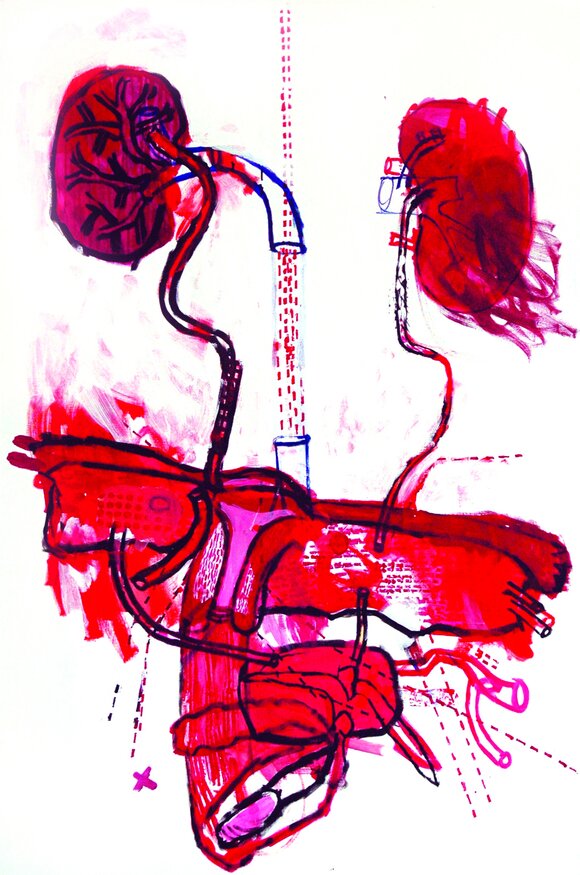 untitled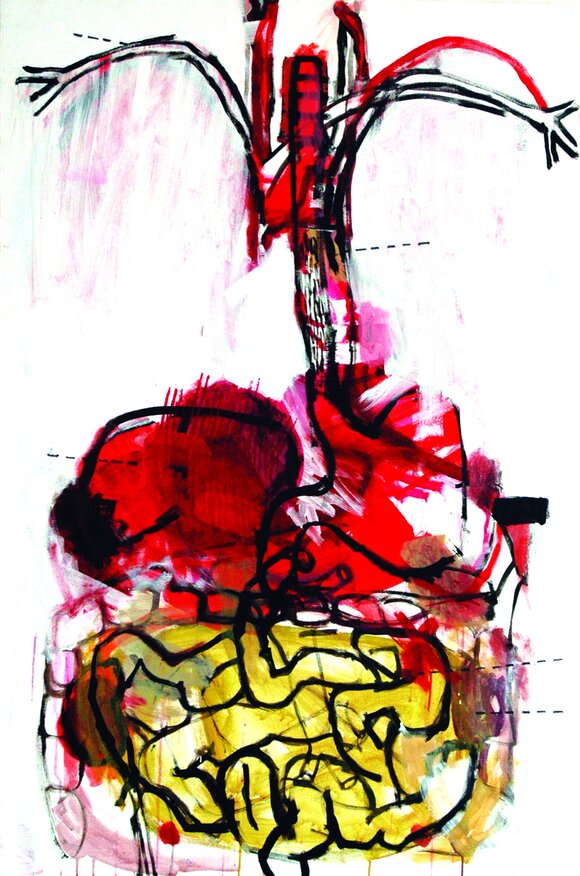 Untitled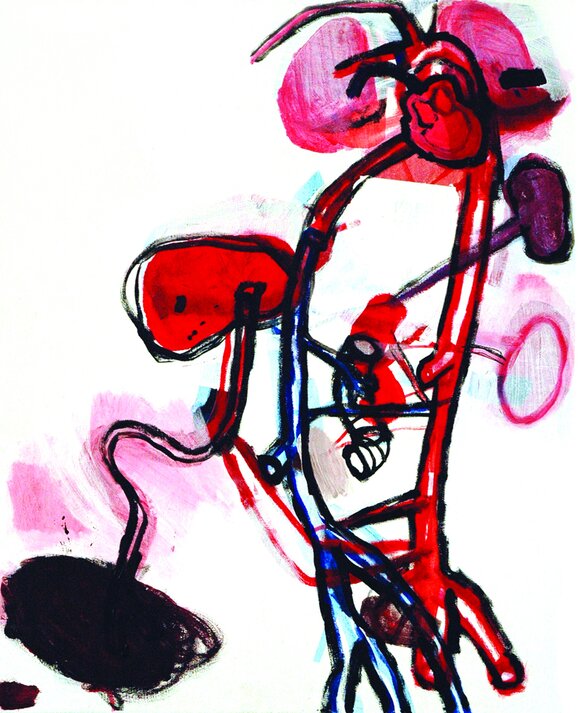 untitled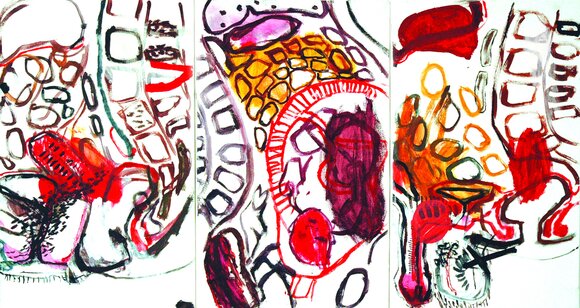 untitled
Planlagte prosjekter og utstillinger
PhD programme Warsaw Art Academy
Separatutstiling Krakow, Poland 2017
Kollektivutstilling Warsaw, Poland 2017
CV
Utdanning:
Since 2014 PhD candidatet at Warsaw Academy of Fine Arts.
Art resident of Oslo National Academy of the Arts, KHiO (2009-2010).
MA (hons) in Graphic Design and additional diploma profile in Drawing (2003).
Faculty of Graphics (2000-2003), at Warsaw Academy of Fine Arts .
Faculty of Conservation and Restoration of Paintings (1997-2000) at Warsaw Academy of Fine Arts.
- since 2014 PhD candidate at Warsaw Academy of Fine Arts (art, didactic and theoretical work).
- teaching painting (PhD candidate programme) at Warsaw Academy of Fine Arts (2014/2015).
- art resident: A-I-R, Kunstkvarteret Lofoten, Norway, (2014).
- art project coordinator: WOMAN IN HISTORY, project supported by Interkulturelt Museum in Oslo and Kultur Råd, Oslo, Norway (2013).
- art project coordinator of polish-norewgian project funded under the EEA and Norway Grants and Kultur Råd. (2010/2011). Super city bros – art in the public space. Poland, Norway, Spain.
- art resident: Inicjatywa Entry and Warsaw Academy of Fine Arts art prize and scholarship (2005) Poland.
- awarded with several art prizes.
- participated in art residencies in Poland, Norway and Spain.
- author of solo and group shows across Europe.
-author of numerous art projects.
-since 2003 interdisciplinary artist.
Stipender og priser:
- A-I-R, Kunstkvarteret Lofoten, Lofoten Islands, 2014
- WOMAN IN HISTORY, project supported by Interkulturelt Museum in Oslo and Kultur Råd, Oslo (2013)
- Recipient of first prize in political "Whole salary, half the power" poster competition (2012).
- A-I-R of urban art project in Spain, Poland and Norway(2010/2011).
- Project coordinator and artist of polish-norewgian project funded under the EEA and Norway Grants and Kultur Råd. (2010/2011). Super city bros – art in the public space.
- Recipient of Wysokie Obcasy magazine award, comicbook "Autobiography" (2008)
- Recipient of Inicjatywa Entry and Warsaw Academy of Fine Arts art prize and scholarship (2005). www.entry.net.pl
Utstillinger:
2015:
Podium, Oslo
Galleri 2, Lofoten, Norway
2014:
Wawa Design Festival, Warsaw
A-I-R, Kunstkvarteret Lofoten, Lofoten
OSLO OPEN, Oslo
FORBES Great Ball 2014, Warsaw
2013:
WOMAN IN HISTORY, mural and seminar, Interkulturelt Museum, Oslo
STREET ART, Halmstad
2012:
BYOB, performance, Oslo
GLOBALISERINGSKONFERANSEN, Oslo
POPROSTU GALLERY, Warsaw
POSTER COMPETITION, Warsaw
INTERNATIONAL POSTER BIENNALE, Warsaw
HELP, mural painting, Oslo
VEPSEBOLET, Oslo
2011:
URBAN ART, art residency under Kultur Råd, Spain
OSLO OPEN, Oslo
NONNESETER KLOSTERHAGE, mural workshop with Ny Skole, Oslo
SUPER CITY BROS, Design og Arkitektursenter, DogA, Oslo
SUPER CITY BROS, Podium, Oslo
JAMEONE WITH FRIENDS, Oslo Projsektrom, Oslo
2010:
WOMAN IN THE WARSAW UPRISNIG.1944, site-specific billboards, Warsaw
HELP!, (with Myszki), Warsaw
LAST MONDAY, mural painting, Gallery: One Night Only, Oslo
CALIFLOWER SOUP, mural painting, Oslo
MIGRENA, mural painting, Warsaw
SUPER BROS CITY, Oslo
SUPER BROS CITY, Warsaw
SUPER BROS CITY, Sopot
ANIMAL RELEASE, Lokal 37, Oslo
SALT PA MATTEN, Gallery Podium, Oslo
SQUATTERS LIKE US, Gallery Podium, Oslo
2009:
WARSZAWA, paintings, Pavilion, Oslo
OSLO STRESS PRESS, Kunstnernes Hus, Oslo
MULTIPLES, National Museum of Contemporary Art, Oslo
DOGS, Blitz, Oslo
ADVENTURES FLAVOURED JELLY, Nowy Theater, Warsaw
AUTOBIOGRAPHY: nuclear arms race, comicbook, Wysokie Obcasy magazine
2007:
HOW TO APPLY BLUSH?, collaborative paintings, Gallery Pracownia3, Warsaw
BRAVE MICE (with Myszki), Gallery ZOO, Warsaw
UNPRODUKTIVE, Gallery Dla, Torun
2006:
ENTRAILS, paintings and the space, project Moma Moma, Warsaw
HEART, Gallery Promocyjna, Warsaw
PERFORMANCE directed by Leon Dziemaszkiewicz, Theatre Druga Strefa, Warsaw
2005:
MACHINE, paintings, Gallery Promocyjna, Warsaw
Gallery L'Images Maison, Brussel
2004:
FRESH MASTERS, Gallery Grafill, Oslo
BATHROOM, Gallery Kotlownia, Warsaw
BRAZILIAN SOAP OPERA, festival of woman art, Le Madam, Warsaw
GIRLS EXHIBITION, Gallery ZOO, Warsaw
XIX International Poster Biennale, Wrasaw
2003:
Gallery Ateneum Mlodych, Warsaw
BRAZILIAN SOAP OPERA, Gallery Aspekt, Warsaw