Jacobsson, Mikael Andrè
Paintings
Hi, my name is Mikael André Jacobsson (1989), and I'm a painter.
I am educated at the Art School in Bergen, 2012 and at the Academy of Fine Arts in Trondheim, 2015.
Since then I have had ateliers in the Atelierhof, Kreuzberg and Prindsen Kunstnerkollektiv.
Now I work with Øyvind Sand in order to receive a grant for artistic assistant job in 2018.
My paintings are often figurative but also abstract.
In my paintings, I explore expressiveness, form, color and space.
The pictures often have clear references to artistic motives and theories.
Now I work with an abstract / minimalist series that is based on the use of oil paint and putty.
I paint mostly with oil on canvas. The sizes range in total between 20×30cm to 190×150cm.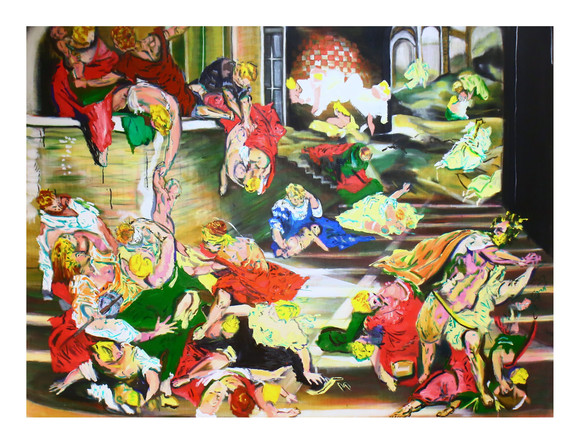 Massacre of the innocents
ÅCatch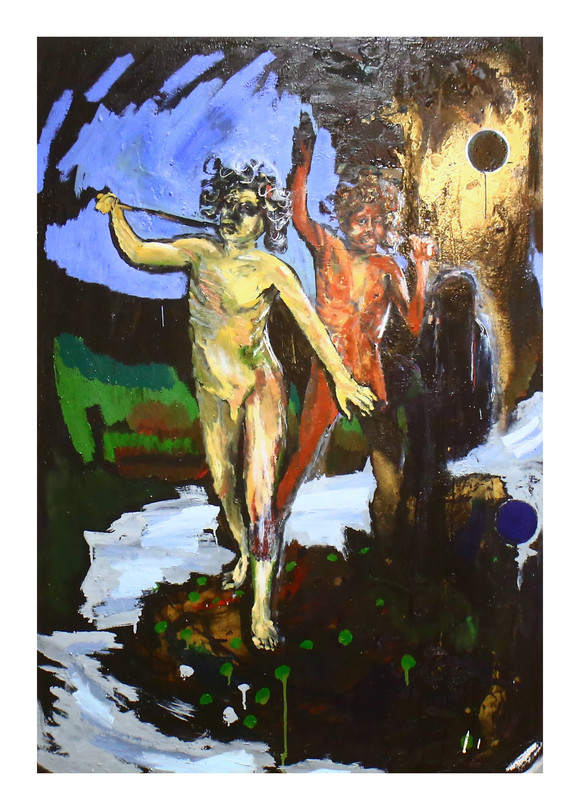 Boys (homage to Degas)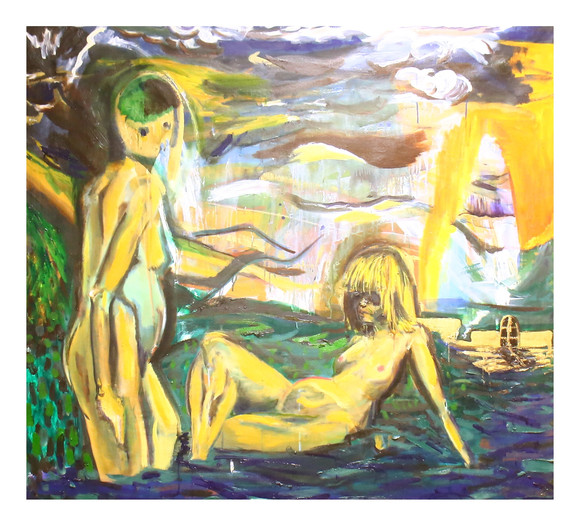 Bathers
Planned projects and exhibitions
Solo show in a independent showroom, Øvre gate 7, 0551 Oslo, Norge.
Vebjørn Sand and myself are applying for artist assistent grant, 2018.
CV
Mikael André Jacobsson
06.12.1989
Grønnegata 7
0350 OSLO
+ 4795215922
Mikael.andre.jacobsson@gmail.com
Education:
Art Academy in Trondheim – Faculty of Architecture Norwegian University – University of Science, Bachelor of Fine Arts, 2012- 2015.
Art School in Bergen (KIB), 2010 – 2012.
Solo exhibitions:
2014 Mikael André Jacobsson og Sjur Aas, Galleri KIT, Trondheim, Norway.
2014 SM, Galleri Fisk, Bergen, Norway.
Group exhibitions:
2015 ART CLUB (IACA), Atelierhof Kreuzberg, Berlin Germany.
2015 In the Works, Atelierhof Kreuzberg, Berlin, Germany.

2013 Keep it together, Galleri KIT, Trondheim, Norway.
2012 Kald, Galleri KIT, Trondheim, Norway.
2013 Nordberg Lions, Nordberg kirke, Oslo, Norway.
2012 Avgangsutstilling KIB, Bergen, Norway.
2011 Bit-teatergarasjen med prøverommet, Bergen Kjøtt, Bergen, Norway.
Upcoming exhibition:
2017 working title, Hulias, Oslo, Norway.
Grants:
Nordberg Lions Kunststipend.
Press/ media:
http://dittoslo.no/nordre-aker/jeg-vil-fortsette-ekspandere-ikke-ha-noen-begrensninger-1.6617573
Other:
Assistant job, Knut Åsdam, 2013.
Assistant job, Vebjørn Sand, 2018.