Berg Gravningen, Christian
Painter
I paint with acrylic and charcoal. I use photographs from knitting catalogues, weekly magazines, family photographs and snapshots I take with my mobile as a starting point for the paintings. Like the colour of a ski jacket from the 80's or a sense of place from a 50's holiday picture I want to interpret and work on. I'm working on life style magazine-escapism with different narratives that take place at the same time, snapshots from my own everyday life. I'm also interested in formal quaint issues like shape, colour and composition.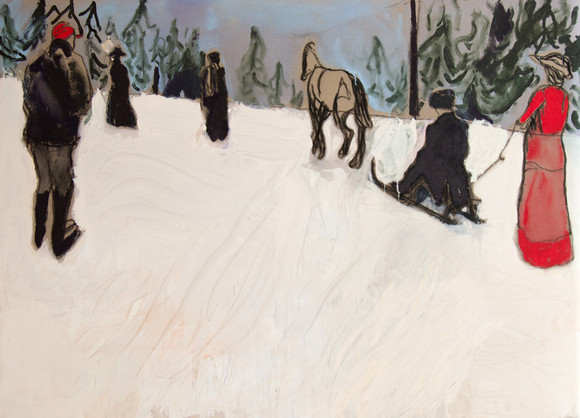 Den sorte tamburin. Akryl og kull på lin. (145 x 200cm) 2016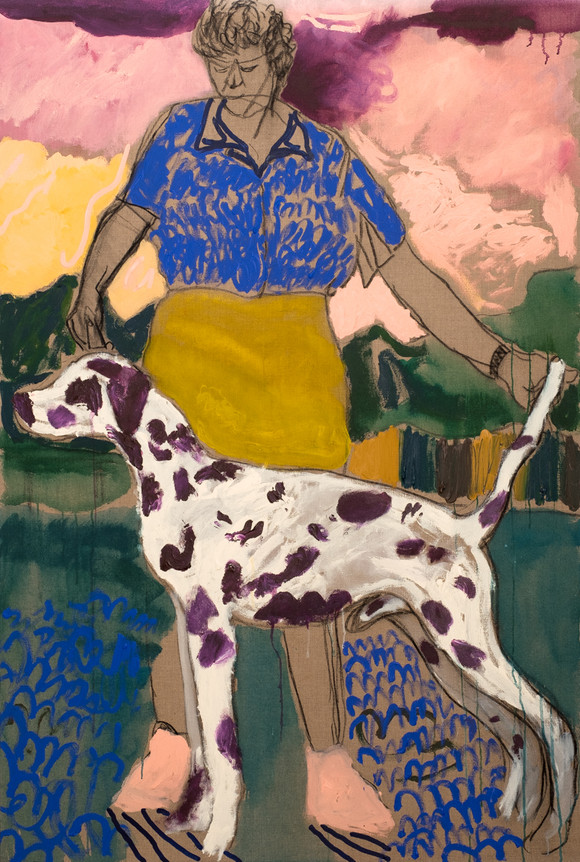 Lide mangel. Akryl og kull på lin. (185x125cm) 2016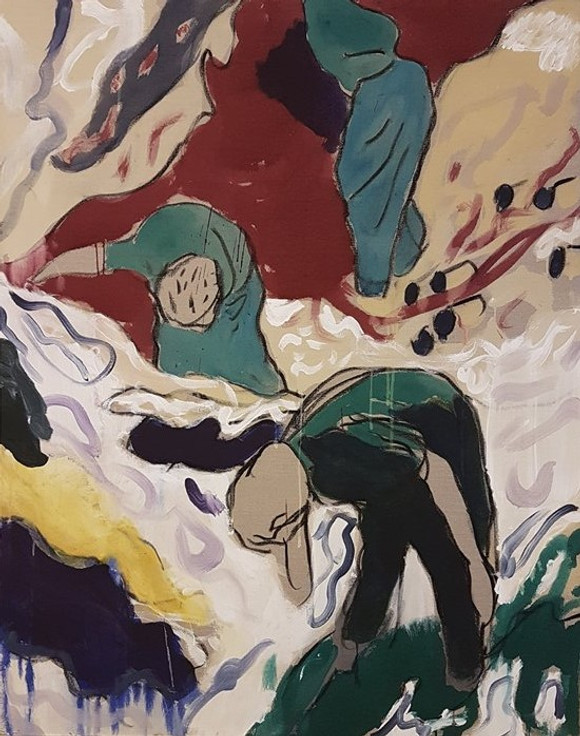 Papirfabrikken. Akryl og kull på lin. (125x99cm) 2017
Sporting life. Akryl og kull på lin. (145 x 100cm) 2016
Planned projects and exhibitions
Working towards new exhibitions.
CV
CV
Christian Berg Gravningen
Born 1989, Notodden Norway
Lives and works in Oslo Norway
www.christianberggravningen.com
cbgravningen@gmail.com
Education:
2012-2015 Oslo National Academy of the Arts, BFA
2010-2012 Einar Granum School of fine art
Solo exhibitions:
Super Sport, Galleri Ask, Åsgårdstrand. NO 2016
FLAKKENDE VOKSLYS, DÅRLIG HÅRSVEIS, Galleri Seilduken, Oslo. NO 2015
Group exhibitions:
UTSTILLING, Oslo National Academy of the Arts. Oslo. NO 2015
BFA Exhibition, Oslo National Academy of the Arts. Oslo. NO 2015
Grafikk og Maleri, Galleri Kunstgress, Oslo. NO 2014
Graduate show Einar Granum School of fine art, Oslo. NO 2012
Kunsthall hydro texaco, Notodden. NO 2011
Illustration:
Kjartan Fløgstad, Fladen Grunn. Ferdig snakka. 2015
Ørkenkjøtt, Et land i en sang. Fresh tea. 2013
Ørkenkjøtt, Ønskediktet. Nordic Records. 2012
Grants:
Arts Council Norway, Miscellaneous grant for recently graduated artists- 2016
Membership:
Landsforeningen Norske Malere (LNM)
Norske Billedkunstnere (NBK)