Gimle, Karen
Photography, video, sculpture, installation
The subjects of my work is linked to consciousness, powerstructures, classification, memory and myth. I use various media depending on the project, but often sculpture, photography, video. The last years I have also made collaborations, where main theme has been an investigation of boarders and barriers, physically, politically and social.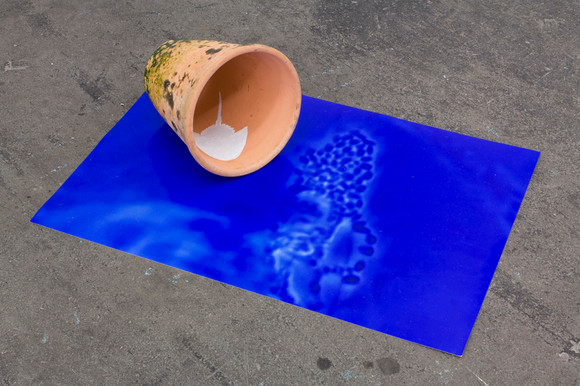 Multimilliondollarblue
470.000
Amygdala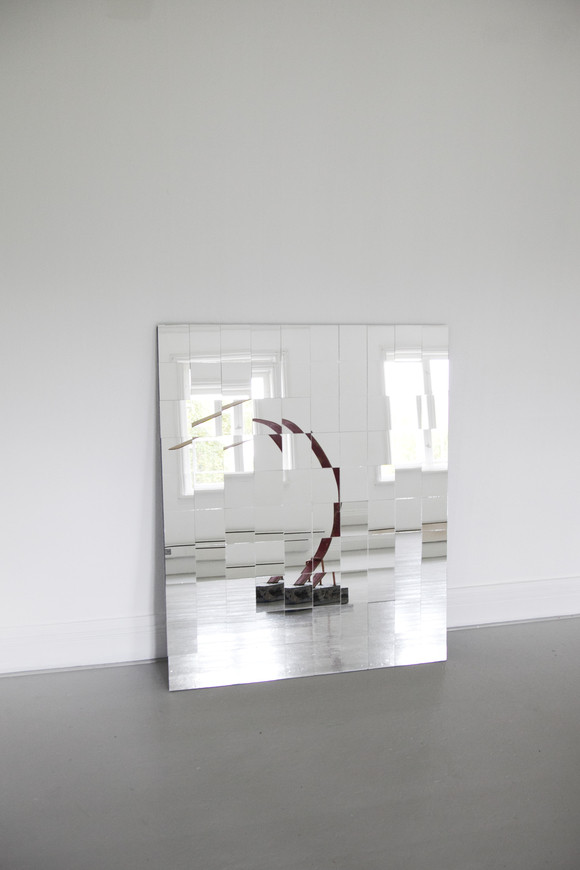 Amygdala
Planned projects and exhibitions
2018 Bucuresti, Romania
2018 Screening Athen
2018 Collaboration with Ingvild Andersgaard, Gjøvik
2018 Hausmaniafestivalen, Oslo
CV
CV
Karen Gimle
Born 1982, Nøtterøy
Lives and work in Oslo/Nesodden
www.karengimle.com
Education
2016 Maumaus Independent Study Programme, Lisboa
2009-2011 Malmö Art Academy
2007-2009 Malmö Art Academy
2006-2007 Gerrit Rietveld Academie, Amsterdam
2005-2006 Fatamorgana school, of photography, Copenhagen
2000-2002 Strykejernet Artschool, Oslo
Upcoming exhibtions
2017 Bucurest, Romania
2017 Screening, with Kris&Jen, Athen
2017 Screening, with Kris&Jen, IL Kino Berlin
2017 Hausmaniafestival
Solo exhibitions
2015 Le sous-commun, with Gunnhild Torgersen, Berlin
2015 PUSHBACK PRICKLY, with Gunnhild Torgersen,
2015 One Night Only Oslo
2013 Stone Cold, with Gunnhild Torgersen, Tag Team Studio, Bergen
2012 la liberté fantasmatique, Rummet at Fotogalleriet Format, Malmø
2011 Any Language for Common Experience, MFA exhibition, KHM Gallery, Malmø 2009 Limits of your traveled time, BFA exhibition, KHM Gallery, Malmø
Group exhibitions
2016 Tegnebiennalen "En kollektiv psykogeografisk guide til Oslo"
2016 No man is an Island, Kunstforeningen Verdens Ende
2016 Elvelangs, Hausmania, Oslo
2015 ISLAND FEVER, with Gunnhild Torgersen
2015 Expressive Earth, curated by Agatha Wara, Toves, København
2014 911.000 B.C. curated by Agatha Wara, Grand Century, New York
2014 Podium, groupexhibition at Hausmania Festival, Oslo
2013 I see rainbows, Kunstplass 5, Oslo
2012 We welcome you (Never fade with the sunset), Barflyfriends, Berlin
2011 PANG AEA superkontinent, curated by Tiril Hasselknippe, IAC, Malmø
2011 ESCAPE, Gallerie HBK, Braunschweig
2011 Death From Above, Malmö Art Academy
2011 ESCAPE, Lunds Konsthall, Lund 2010 Safe and Sound, Inter Art Center, Malmø 2010 Paralyze a vertiginous moment, yearexhibtion Malmoø Art Academy
2009 Den gode, den onde, den grimme, with Olof Nimar MUD show # 1, Haderslevsgade 36, Copenhagen
2009 Authentic Forgeries, KHM gallery, Malmö
2009 Best of Summer 2009 X-huset, Heavy, Zugang (with Annette Stav Johanssen and Synnøve G. Wetten)
2009 The Garden of all your love and fear, yearexhibition Malmö Art Academy
2008 Roads of Remembrance, yearexhibition, Malmö Art Academy
2006 Final, med Fatamorgana, Råhuset, København
Performance
2009 Heavy, with Annette Stav Johanssen and Synnøve G Wetten. X- huset,
Kristiansand.
2009 Line of Flight – Palestine 2009, with Olof Nimar, Palestine
2007 I see what you do, various actions in collaboration with Ann Kristin Sillankorva, Malmø, Oslo, Tokyo
2007 We welcome You, with Elisabeth Stiglic, ZOB, Berlin
2006 I Suck, Me Too, with Alexandra Duvekot, Gerrrit Rietveld Academie, Amsterdam 2005 Wash the machine, public performance, Copenhagen 2005
Curatorial projects (exhibition/publication)
2015 ISLAND FEVER, arrangment of miniresidency and an outdoor exhibition with Gunnhild Torgersen. Participating artists: Anne Guro Larsmon, Ihra Lill Scharning, Mathias Kristerson (SE), Olof Nimar (SE), Lene Baadsvig, Synnøve G.Wetten, Ingrid Eggen, René Haustein (DE), Inga Krüger (DE) og Gisa Pantel (DK).
2009 Authentic Forgeries, med Ellinor Aurora Aasgaard, Örn Alexander Àmundason (IS), Mikael Brkic, Morgan Canavan (US), Johan Martin Christiansen, Anders Dahl Monsen, Leander Djønne, Hans Egede Scherer (SE), Ivan Galuzin (RU), Karen Gimle, Juha Laakonen (FI), Stine Midtsæter, Erin Nelson (US), Olof Nimar (SE) , Ann Cathrin November Høibo, Max Ockborn, Julian Stalbohm (DE) KHM Gallery 2009, Malmø
Other
2016 Video screening, IRIS Cinema Theatre, Athens
2015 Video screening, release concert by Jennifer Eberhart, IL Kino, Berlin
Permanent outdoor piece
Restpiece (Stone Cold II) Gamle Ormelet, Tjøme
Press
http://www.omkonst.com/11-escape-lunds-konsthall.shtml
http://millroth.blogspot.de/2011/03/karen-gimle-och-susanne-svantesson-pa.html