Lindström, Sarah Vajira
Textiles, Printmaking, Mixed Media
My work is about finding the perfect balance between control and randomness to create works that are unnaturally natural.
I am inspired by science and my process involves tests and experiments to get a thorough understanding of the materials and techniques. I want to understand how to control them, but I also encourage accidents and mistakes so that I can master and make use them.
I use the clear and precise expression that I find in science by using clinical and sterile materials like steel or glass, or by systemising the works in ordered arrangements. This scientific context is meant to lure the viewer into believing there is an explanation and meaning, but that is only in the appearance.
My aim is, as opposed to science, to present something unclear and ambiguous. I simply want to create confusion.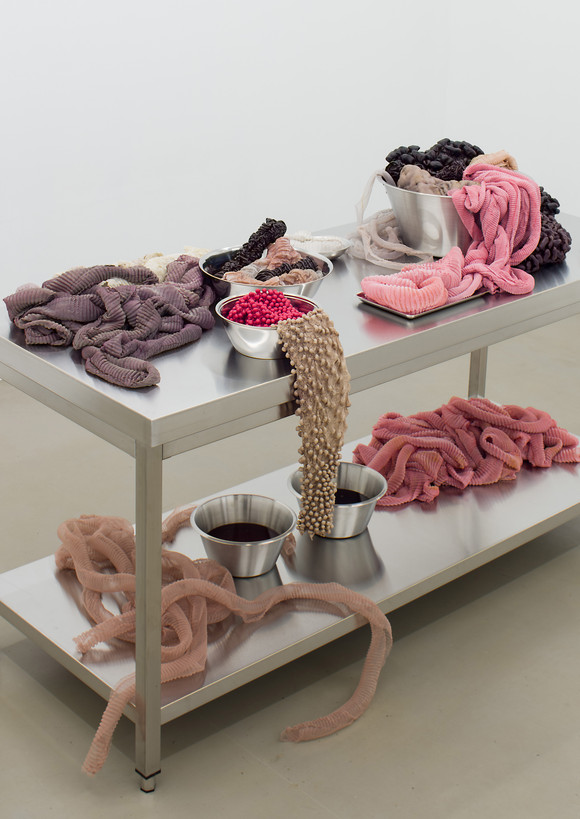 Natura Morta (Still Life), Akershus kunstsenter 2017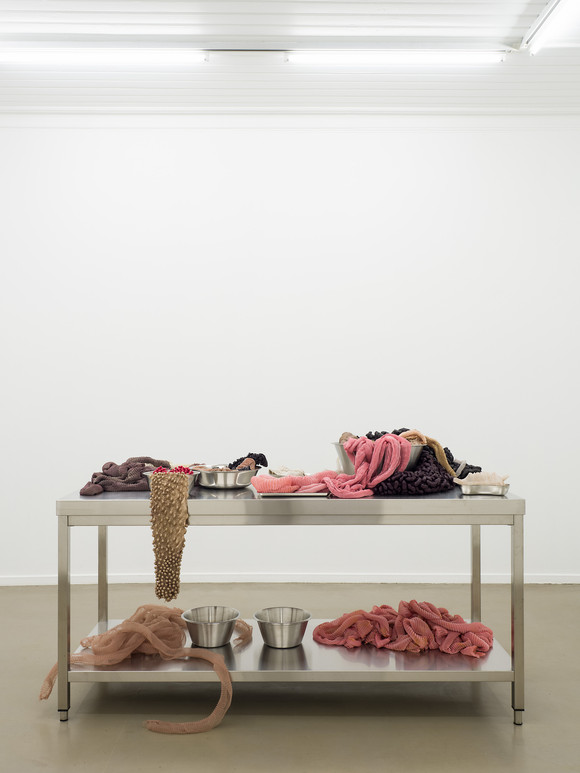 Natura Morta (Still Life), Akershus kunstsenter 2017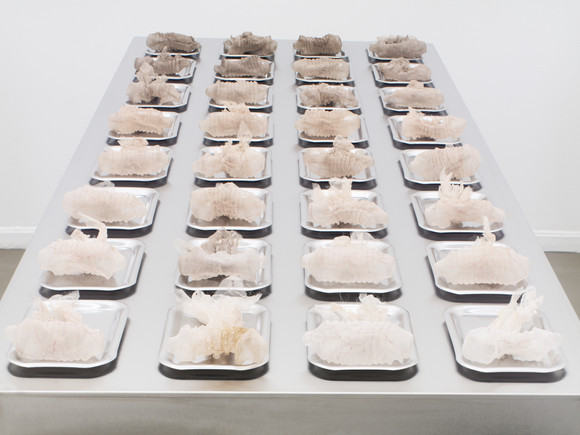 Natura Morta (1-32/32 7l/0.15kg Juglans regia, 1s-72h), Akershus kunstsenter 2017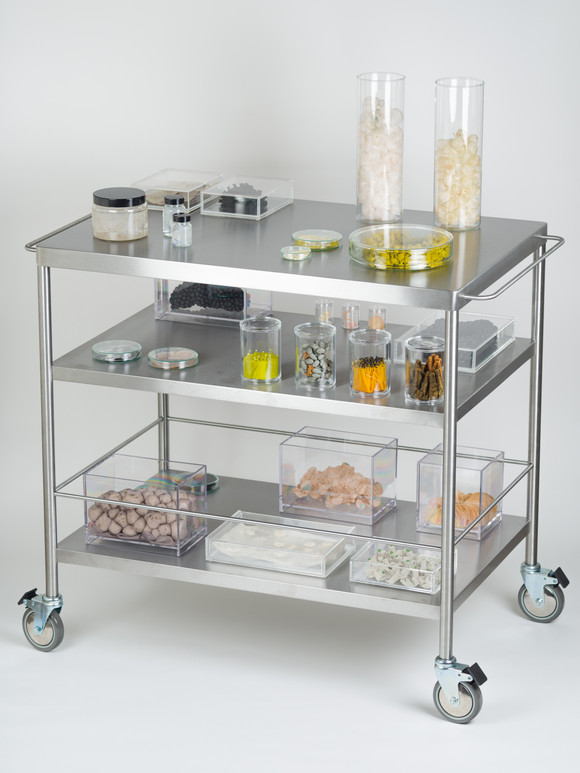 Unidentified Objects, Østlandsutstillingen 2016
Planned projects and exhibitions
2019 KRAFT galleri (solo), Bergen
CV
b.1981 (Sri Lanka)
EDUCATION
Royal College of Art, London MA Textiles 2010-2012
Central Saint Martins, London BA Textiles 2006-2009
EXHIBITIONS
2018 Spring Exhibition, Kunsthal Charlottenborg, Copenhagen
2017 What is Left Behind, Akershus kunstsenter, Lillestrøm
2016 Permanent/Soluble, Galleri norske grafikere, Oslo
2016 Østlandsutstillingen, Oppland kunstsenter, Lillehammer
2016 Unidentified Objects (solo), Kaleido galleri, Uppsala
2016 Østlandsutstillingen, Akershus kunstsenter, Lillestrøm
2015 Vårsalongen, Liljevalchs konsthall, Stockholm
2015 Unidentified Objects (solo), Soft galleri, Oslo
2014 Nordisk salong, Dunkers kulturhus, Helsingborg
2014 Talente, HWK, Munich
2012 Degree Show, RCA Gulbenkian Gallery, London
2012 Work in Progress, RCA Hockney Gallery, London
2012 Work in Progress, RCA Henry Moore Gallery, London
2011 Work in Progress, RCA Henry Moore Gallery, London
2010 Konstslöjdsalong, Arkitekturmuseet, Stockholm
2010 Fablernas värld, Konsthantverkarna, Stockholm
2009 Talente, Designhuis, Eindhoven
2009 Degree Show, Central Saint Martins, London
2007 Design and Make, Central Saint Martins, London
2005 Final Show, Capellagården, Öland
2002 Landet, Form/Design Center, Malmö
PROJECT
2016 Collaboration with Holzweiler AW16
GRANTS
2016 Norwegian Art Council, 3-year Work Grant
2015 Norwegian Association for Arts and Crafts, Travel Grant
2014 Norwegian Art Council, 2-year Work Grant
2014 Norwegian Art Council, Equipment Grant
2014 Norwegian Association for Arts and Crafts, Travel Grant
2011 J.L Eklunds hantverksstiftelse
2011 A.N Anderssons testamentsstiftelse
2010 Estrid Ericsons stiftelse
2010 J.L Eklunds hantverksstiftelse
PRIZE
2016 Østlandsutstillingen, The most significant work