Amundsen, Hedda Roterud
Mixed media
Autobiographical accounts set the framework for my practice, emphasizing that the personal is always political. The ramifications of living in the technological era informs my practice. I gather inspiration from popular culture and I'm fascinated by how the pop language manages (or may not manage) to give meaningful (or perhaps meaningful) images of emotional life.
I write, collect, dance, sing karaoke and fantasize a lot. My interests includes love, cartography, sexuality, feminism, clichés, geology, literature and mental health.
My work is strongly linked to text and linguistic associations.
One thing leads to the other. It's a bit like collecting.
Rock – rock hard – rock hard for you
smartphone_essentials4CONNECTING=swipeleft?.JPG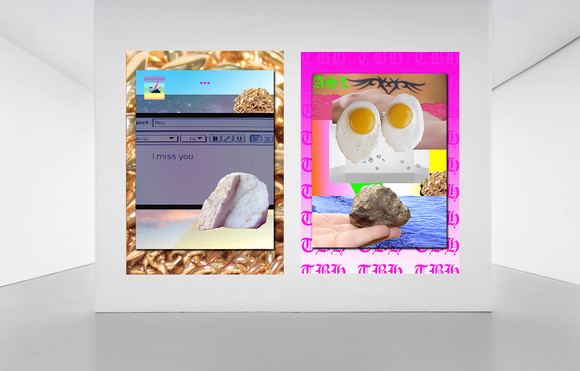 subjecttochange_THASSOSmarble_$ketch_$unset_$acsc.bling_blackletterLIME=growinguponline_archives1-492_fried.tbt.JPG"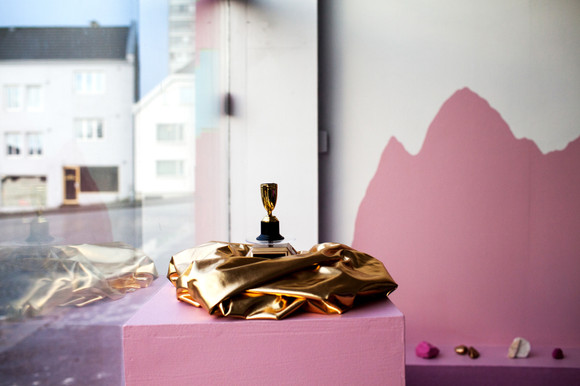 Netflix & Chill: pink mountain squad (Installation view, Studio 17, 2016)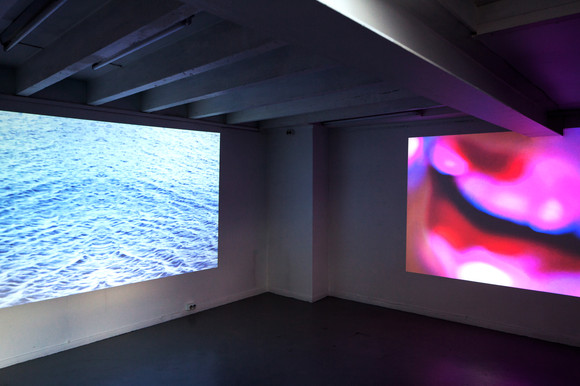 Netflix & Chill: kunne skrevet bok om det (Installation view, Studio 17, 2016)
Planned projects and exhibitions
Romantic Coordinates and Other Mental Evidence (Live); Winter Solstice, Vandalerforeningen, Oslo, 2017
You are too young to write your memoirs; Ringsaker Library, 2018
Solo exhibition + workshop
Mjøsa – An Art Project; Hedmark and Oppland, 2016 – 2018
Group exhibition, contributor to seminar series, blog and publication.
Mjøsa State of Mind; Kunstbanken Hedmark Kunstsenter, Hedmark, 2018
Solo exhibition
Never just a cool picture; Hedmark, 2018 – 2019
Production for Turnéorganisasjonen in Hedmark (ToH). Lecture series in collaboration with Ylva Greni.
Mjøsa state of mind; Oppland, 2018 – 2019
Production for DKS.
The Farewell Tour; Norway, Sweden and Denmark 2017 – 2019
Public art project, text & photography
CV
education
2015 – 2017 Oslo and Akershus University College of Applied Sciences//Culture Management//one year programme//part time//Norway
2012 – 2014 Oslo National Academy of the Arts//Kunstakademiet//Master of Fine Arts //Norway
Prof. Aeron Bergman and Prof. Synne T. Bull
2009 – 2012 LASALLE College of the Arts//Bachelor (Hons) of Fine Arts//Singapore
selected exhibitions
2017 Du er for ung til å skrive dine memoarer//Sommerøya Festival//Oslo//NO
2017 Netflix & Chill Vol. 2//Galleri Blunk//soloshow//Trondheim//NO
2016 Netflix & Chill//Solo show//Studio 17//Stavanger//NO
2016 Juvenarte No. 19//groupshow//TM51//Oslo//NO
2016 Utstilling Vol. 2//KHiO//Oslo//NO
2016 Oslo Open//Oslo//NO
2016 All FriendsInvited//Galleri Bokboden//Bergen//NO
2015 Karaoke Machine//Futsetsu Gallery//Kofu//JP
2015 Volumfestivalen//Gamle Elverum Kunstgalleri//Elverum//NO
2014 All friends are invited//Podium//Oslo//NO
2014 Karaoke Nights//Demons Mouth//Oslo//NO
2014 Avgangsutstillingen (Graduation Exhibition, MFA)//Kunstnernes Hus//Oslo//NO
2014 Nej, men det va inget//Galleri Steenstrupsgate//Oslo//NO
2013 Tänk att kvinnors konst så ofta handlar om relationer och kroppen och så vidare//Søylegalleriet//KHiO//Oslo//NO
2013 Winter Solstice//Norsk Billedhogger Forening//Oslo//NO
2013 Open Academy//Oslo National Academy of the Arts//Kunstakademiet//Oslo//NO
2013 The Academy of Fine Art's Advent Calendar //Retrospective Exhibition//UKS//One Night Only//Oslo//NO
2013 No Man's Land – Part 1//Stolper + Friends//Oslo//NO
2013 Karaoke Machine//Galleri Ryesgade//Copenhagen//DK
2013 Education Reversed//Fotogalleriet//Oslo//NO
2012 LAND: Fragments of Experience//Galleri Seilduken//KHiO//Oslo//NO
2012 The Academy of Fine Art's Advent Calendar//Oslo Central Station//Oslo//NO
2012 Pameran Poskad//Viridian Art House//SG
2012 Winston Oh Travel Research Award Exhibition//Project Space//Institute of Contemporary Art//SG
2012 Open Academy 2012//Oslo National Academy of the Arts//Kunstakademiet//Oslo//NO
2012 LASALLE Graduation Show '12//Institute of Contemporary Art//SG
2011 That's Another Story//Praxis Space//Institute of Contemporary Art//SG
2011 LASALLE Graduation Show '11 (Diploma)//Institute of Contemporary Art//SG
2010 Takeways//Sabanci University//Fass Art Gallery//Istanbul//TR
other
2017 Interview with ANSA//NO
2017 China Meets Norway in a Bookshelf//art book fair//represented by Bergen Zines//Shanghai &Beijing//CN
2017 Artist talk//Ringsaker Library//Moelv//NO
2017 Text in AFV Press' new poetry magazine "FAV"
2017 Oslo Open//my studio//Oslo//NO
2017 Curating and organising the art-programme for Volumfestivalen//Elverum//NO
2016 Review of the exhibition Netflix and Chill in Billedkunst (Nr. 7, 2016) by Siri Borge
2016 Performance//Sommerøya Festival//Oslo//NO
2016 Book-launch & performance//Volumfestivalen//Elverum//NO
2016 Open studios//Residency @ Røgden Bruk//Finnskogen//NO
2016 Residency (1 month)//with Miriam Hansen//Røgden Bruk//Finnskogen//NO
2016 Juvenarte award//ANSA//TM51//Oslo//NO
2016 Utstillingsstøtte for kunstnere i etableringsfasen//Norsk Kulturråd
2016 The book Romantiske Koordinater og Andre Mentale Holdepunkter sold @ Tronsmo, Torpedo Press (Kunstnernes Hus), Kunstbanken: Hedmark Kunstsenter, Teddys Softbar and in various exhibitions//NO
2016 Curated and organised the art-programme for Volumfestivalen//Elverum//NO
2016 Participant @ PRITVATE PERSONAL POLITICAL PPP pt.1//workshop by Nicola Hunter-
Canavan//Kunst Vardo//Oslo//NO
2015 Diversestipend for nyutdannede kunstnere//Norsk Kulturråd//NO
2015 Participated in OSLO OPEN//open studio//Oslo
2015 Volumprisen//Volumfestivalen//Elverum//NO
2014 NY Art Book Fair//MoMA PS1//New York//USA
2014 Liten Skrift (book fair)//Deichmanske Bibliotek Oslo//NO
2014 Sparebanken Hedmark Talentstipend (Award)
2012 The Winston Oh Travel Research Award//SG
Collected by the Royal Norwegian Embassy, SG